Reflecting on the First

Sunday in Lent

Year C
Daily Readings for Tuesday
March 8, 2022

---
God of deliverance and freedom,
you taught the people of Israel
to acknowledge that all things
come from your bountiful hand.
Deepen our faith
so that we may resist temptation
and, in the midst of trial,
proclaim that Jesus Christ is Lord,
now and for ever. Amen.
Psalm 17
Prayer for protection from evil ones
Hear a just cause, O Lord; attend to my cry;
give ear to my prayer from lips free of deceit.
From you let my vindication come;
let your eyes see the right.
If you try my heart, if you visit me by night,
if you test me, you will find no wickedness in me;
my mouth does not transgress.
As for what others do, by the word of your lips
I have avoided the ways of the violent.
My steps have held fast to your paths;
my feet have not slipped.
I call upon you, for you will answer me, O God;
incline your ear to me, hear my words.
Wondrously show your steadfast love,
O savior of those who seek refuge
from their adversaries at your right hand.
Guard me as the apple of the eye;
hide me in the shadow of your wings,
from the wicked who despoil me,
my deadly enemies who surround me.
They close their hearts to pity;
with their mouths they speak arrogantly.
They track me down; now they surround me;
they set their eyes to cast me to the ground.
They are like a lion eager to tear,
like a young lion lurking in ambush.
Rise up, O Lord, confront them, overthrow them!
By your sword deliver my life from the wicked,
from mortals—by your hand, O Lord—
from mortals whose portion in life is in this world.
May their bellies be filled with what you have stored up for them;
may their children have more than enough;
may they leave something over to their little ones.
As for me, I shall behold your face in righteousness;
when I awake I shall be satisfied, beholding your likeness.
Zechariah 3:1-10
Satan tempts Joshua
Then he showed me the high priest Joshua standing before the angel of the Lord, and Satan standing at his right hand to accuse him. And the Lord said to Satan, "The Lord rebuke you, O Satan! The Lord who has chosen Jerusalem rebuke you! Is not this man a brand plucked from the fire?" Now Joshua was dressed with filthy clothes as he stood before the angel. The angel said to those who were standing before him, "Take off his filthy clothes." And to him he said, "See, I have taken your guilt away from you, and I will clothe you with festal apparel." And I said, "Let them put a clean turban on his head." So they put a clean turban on his head and clothed him with the apparel; and the angel of the Lord was standing by.
Then the angel of the Lord assured Joshua, saying "Thus says the Lord of hosts: If you will walk in my ways and keep my requirements, then you shall rule my house and have charge of my courts, and I will give you the right of access among those who are standing here. Now listen, Joshua, high priest, you and your colleagues who sit before you! For they are an omen of things to come: I am going to bring my servant the Branch. For on the stone that I have set before Joshua, on a single stone with seven facets, I will engrave its inscription, says the Lord of hosts, and I will remove the guilt of this land in a single day. On that day, says the Lord of hosts, you shall invite each other to come under your vine and fig tree."
2 Peter 2:4-21
Believers who fall into sin
For if God did not spare the angels when they sinned, but cast them into hell and committed them to chains of deepest darkness to be kept until the judgment; and if he did not spare the ancient world, even though he saved Noah, a herald of righteousness, with seven others, when he brought a flood on a world of the ungodly; and if by turning the cities of Sodom and Gomorrah to ashes he condemned them to extinction and made them an example of what is coming to the ungodly; and if he rescued Lot, a righteous man greatly distressed by the licentiousness of the lawless (for that righteous man, living among them day after day, was tormented in his righteous soul by their lawless deeds that he saw and heard), then the Lord knows how to rescue the godly from trial, and to keep the unrighteous under punishment until the day of judgment—especially those who indulge their flesh in depraved lust, and who despise authority.
Bold and willful, they are not afraid to slander the glorious ones, whereas angels, though greater in might and power, do not bring against them a slanderous judgment from the Lord. These people, however, are like irrational animals, mere creatures of instinct, born to be caught and killed. They slander what they do not understand, and when those creatures are destroyed, they also will be destroyed, suffering the penalty for doing wrong. They count it a pleasure to revel in the daytime. They are blots and blemishes, reveling in their dissipation while they feast with you. They have eyes full of adultery, insatiable for sin. They entice unsteady souls. They have hearts trained in greed. Accursed children! They have left the straight road and have gone astray, following the road of Balaam son of Bosor, who loved the wages of doing wrong, but was rebuked for his own transgression; a speechless donkey spoke with a human voice and restrained the prophet's madness.
These are waterless springs and mists driven by a storm; for them the deepest darkness has been reserved. For they speak bombastic nonsense, and with licentious desires of the flesh they entice people who have just escaped from those who live in error. They promise them freedom, but they themselves are slaves of corruption; for people are slaves to whatever masters them. For if, after they have escaped the defilements of the world through the knowledge of our Lord and Savior Jesus Christ, they are again entangled in them and overpowered, the last state has become worse for them than the first. For it would have been better for them never to have known the way of righteousness than, after knowing it, to turn back from the holy commandment that was passed on to them.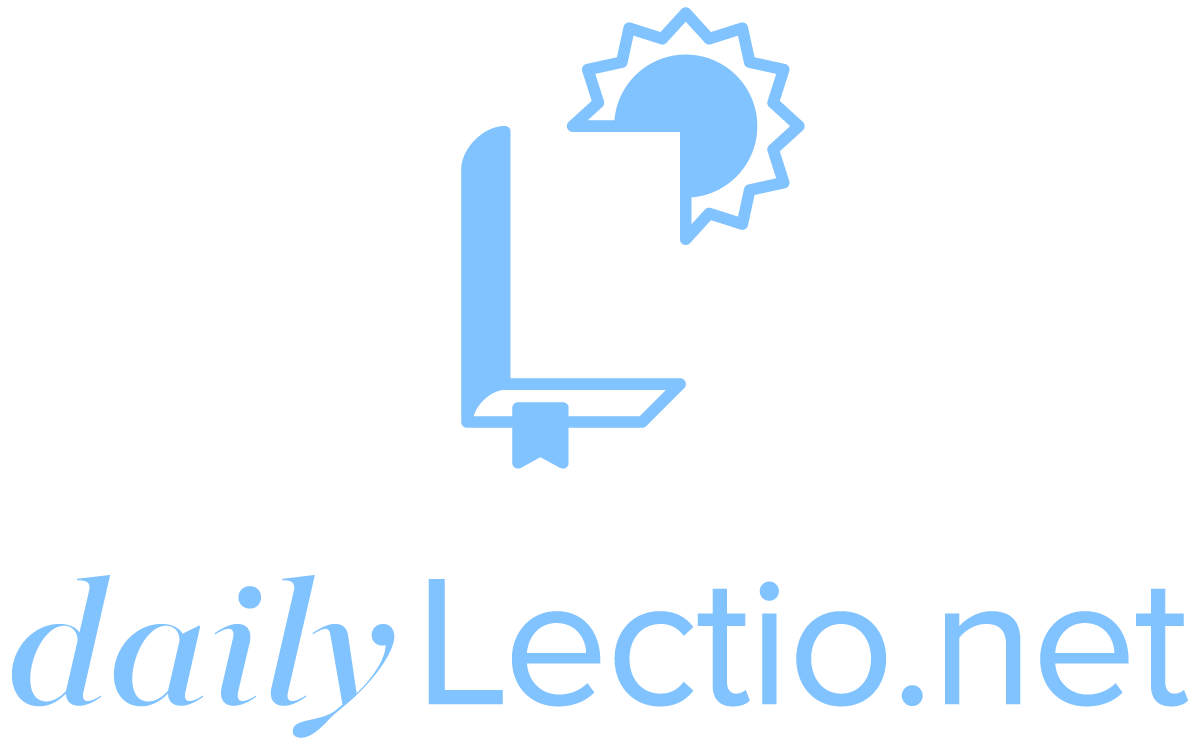 Download the DailyLectio App
Prayer reprinted from Revised Common Lectionary Prayers, © 2002 Consultation on Common Texts. Reproduced by permission.
Revised Common Lectionary Daily Readings copyright © 2005 Consultation on Common Texts admin. Augsburg Fortress. Reproduced by permission. No further reproduction allowed without the written permission of Augsburg Fortress.
New Revised Standard Version Bible, copyright © 1989 National Council of the Churches of Christ in the United States of America. Used by permission. All rights reserved.