Reflecting on the First

Sunday in Lent

Year C
Daily Readings for Monday
March 7, 2022

---
God of deliverance and freedom,
you taught the people of Israel
to acknowledge that all things
come from your bountiful hand.
Deepen our faith
so that we may resist temptation
and, in the midst of trial,
proclaim that Jesus Christ is Lord,
now and for ever. Amen.
Psalm 17
Prayer for protection from evil ones
Hear a just cause, O Lord; attend to my cry;
give ear to my prayer from lips free of deceit.
From you let my vindication come;
let your eyes see the right.
If you try my heart, if you visit me by night,
if you test me, you will find no wickedness in me;
my mouth does not transgress.
As for what others do, by the word of your lips
I have avoided the ways of the violent.
My steps have held fast to your paths;
my feet have not slipped.
I call upon you, for you will answer me, O God;
incline your ear to me, hear my words.
Wondrously show your steadfast love,
O savior of those who seek refuge
from their adversaries at your right hand.
Guard me as the apple of the eye;
hide me in the shadow of your wings,
from the wicked who despoil me,
my deadly enemies who surround me.
They close their hearts to pity;
with their mouths they speak arrogantly.
They track me down; now they surround me;
they set their eyes to cast me to the ground.
They are like a lion eager to tear,
like a young lion lurking in ambush.
Rise up, O Lord, confront them, overthrow them!
By your sword deliver my life from the wicked,
from mortals—by your hand, O Lord—
from mortals whose portion in life is in this world.
May their bellies be filled with what you have stored up for them;
may their children have more than enough;
may they leave something over to their little ones.
As for me, I shall behold your face in righteousness;
when I awake I shall be satisfied, beholding your likeness.
1 Chronicles 21:1-17
Satan tempts David
Satan stood up against Israel, and incited David to count the people of Israel. So David said to Joab and the commanders of the army, "Go, number Israel, from Beer-sheba to Dan, and bring me a report, so that I may know their number." But Joab said, "May the Lord increase the number of his people a hundredfold! Are they not, my lord the king, all of them my lord's servants? Why then should my lord require this? Why should he bring guilt on Israel?" But the king's word prevailed against Joab. So Joab departed and went throughout all Israel, and came back to Jerusalem. Joab gave the total count of the people to David. In all Israel there were one million one hundred thousand men who drew the sword, and in Judah four hundred seventy thousand who drew the sword. But he did not include Levi and Benjamin in the numbering, for the king's command was abhorrent to Joab.
But God was displeased with this thing, and he struck Israel. David said to God, "I have sinned greatly in that I have done this thing. But now, I pray you, take away the guilt of your servant; for I have done very foolishly." The Lord spoke to Gad, David's seer, saying, "Go and say to David, 'Thus says the Lord: Three things I offer you; choose one of them, so that I may do it to you.'" So Gad came to David and said to him, "Thus says the Lord, 'Take your choice: either three years of famine; or three months of devastation by your foes, while the sword of your enemies overtakes you; or three days of the sword of the Lord, pestilence on the land, and the angel of the Lord destroying throughout all the territory of Israel.' Now decide what answer I shall return to the one who sent me." Then David said to Gad, "I am in great distress; let me fall into the hand of the Lord, for his mercy is very great; but let me not fall into human hands."
So the Lord sent a pestilence on Israel; and seventy thousand persons fell in Israel. And God sent an angel to Jerusalem to destroy it; but when he was about to destroy it, the Lord took note and relented concerning the calamity; he said to the destroying angel, "Enough! Stay your hand." The angel of the Lord was then standing by the threshing floor of Ornan the Jebusite. David looked up and saw the angel of the Lord standing between earth and heaven, and in his hand a drawn sword stretched out over Jerusalem. Then David and the elders, clothed in sackcloth, fell on their faces. And David said to God, "Was it not I who gave the command to count the people? It is I who have sinned and done very wickedly. But these sheep, what have they done? Let your hand, I pray, O Lord my God, be against me and against my father's house; but do not let your people be plagued!"
1 John 2:1-6
Obey God's commandments
My little children, I am writing these things to you so that you may not sin. But if anyone does sin, we have an advocate with the Father, Jesus Christ the righteous; and he is the atoning sacrifice for our sins, and not for ours only but also for the sins of the whole world.
Now by this we may be sure that we know him, if we obey his commandments. Whoever says, "I have come to know him," but does not obey his commandments, is a liar, and in such a person the truth does not exist; but whoever obeys his word, truly in this person the love of God has reached perfection. By this we may be sure that we are in him: whoever says, "I abide in him," ought to walk just as he walked.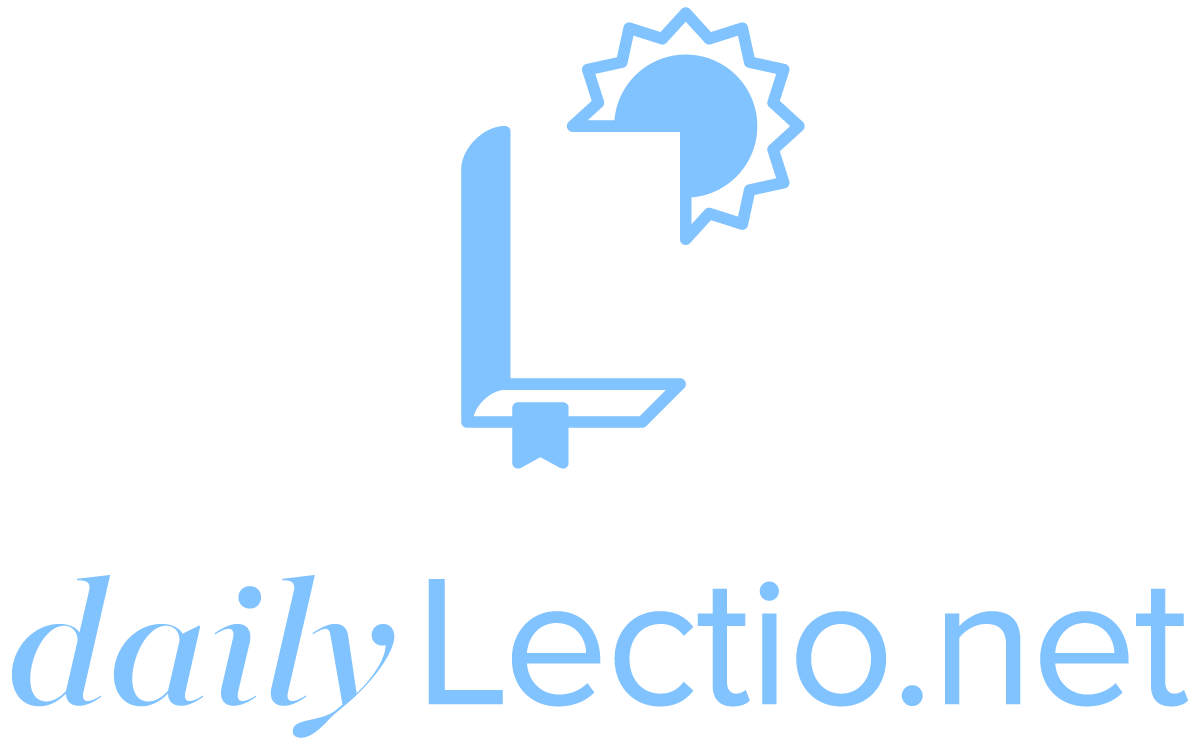 Download the DailyLectio App
Prayer reprinted from Revised Common Lectionary Prayers, © 2002 Consultation on Common Texts. Reproduced by permission.
Revised Common Lectionary Daily Readings copyright © 2005 Consultation on Common Texts admin. Augsburg Fortress. Reproduced by permission. No further reproduction allowed without the written permission of Augsburg Fortress.
New Revised Standard Version Bible, copyright © 1989 National Council of the Churches of Christ in the United States of America. Used by permission. All rights reserved.