Preparing for the Last

Sunday after the Epiphany:Transfiguration Sunday

Year C
Daily Readings for Thursday
February 24, 2022

---
Eternal God,
you revealed to the disciples
the everlasting glory of Jesus Christ.
Grant us, who have not seen and yet believe,
the gift of your Holy Spirit,
that we may boldly live the gospel
and shine with your transforming glory,
as people changed and changing
through the redeeming presence of our Savior. Amen.
Psalm 99
Worship upon God's holy hill
The Lord is king; let the peoples tremble!
He sits enthroned upon the cherubim; let the earth quake!
The Lord is great in Zion;
he is exalted over all the peoples.
Let them praise your great and awesome name.
Holy is he!
Mighty King, lover of justice,
you have established equity;
you have executed justice
and righteousness in Jacob.
Extol the Lord our God;
worship at his footstool.
Holy is he!
Moses and Aaron were among his priests,
Samuel also was among those who called on his name.
They cried to the Lord, and he answered them.
He spoke to them in the pillar of cloud;
they kept his decrees,
and the statutes that he gave them.
O Lord our God, you answered them;
you were a forgiving God to them,
but an avenger of their wrongdoings.
Extol the Lord our God,
and worship at his holy mountain;
for the Lord our God is holy.
Deuteronomy 9:1-5
God's oath to Abraham, Isaac, and Jacob
Hear, O Israel! You are about to cross the Jordan today, to go in and dispossess nations larger and mightier than you, great cities, fortified to the heavens, a strong and tall people, the offspring of the Anakim, whom you know. You have heard it said of them, "Who can stand up to the Anakim?" Know then today that the Lord your God is the one who crosses over before you as a devouring fire; he will defeat them and subdue them before you, so that you may dispossess and destroy them quickly, as the Lord has promised you.
When the Lord your God thrusts them out before you, do not say to yourself, "It is because of my righteousness that the Lord has brought me in to occupy this land"; it is rather because of the wickedness of these nations that the Lord is dispossessing them before you. It is not because of your righteousness or the uprightness of your heart that you are going in to occupy their land; but because of the wickedness of these nations the Lord your God is dispossessing them before you, in order to fulfill the promise that the Lord made on oath to your ancestors, to Abraham, to Isaac, and to Jacob.
Acts 3:11-16
Abraham, Isaac, and Jacob's God glorifies Jesus
While he clung to Peter and John, all the people ran together to them in the portico called Solomon's Portico, utterly astonished. When Peter saw it, he addressed the people, "You Israelites, why do you wonder at this, or why do you stare at us, as though by our own power or piety we had made him walk? The God of Abraham, the God of Isaac, and the God of Jacob, the God of our ancestors has glorified his servant Jesus, whom you handed over and rejected in the presence of Pilate, though he had decided to release him. But you rejected the Holy and Righteous One and asked to have a murderer given to you, and you killed the Author of life, whom God raised from the dead. To this we are witnesses. And by faith in his name, his name itself has made this man strong, whom you see and know; and the faith that is through Jesus has given him this perfect health in the presence of all of you."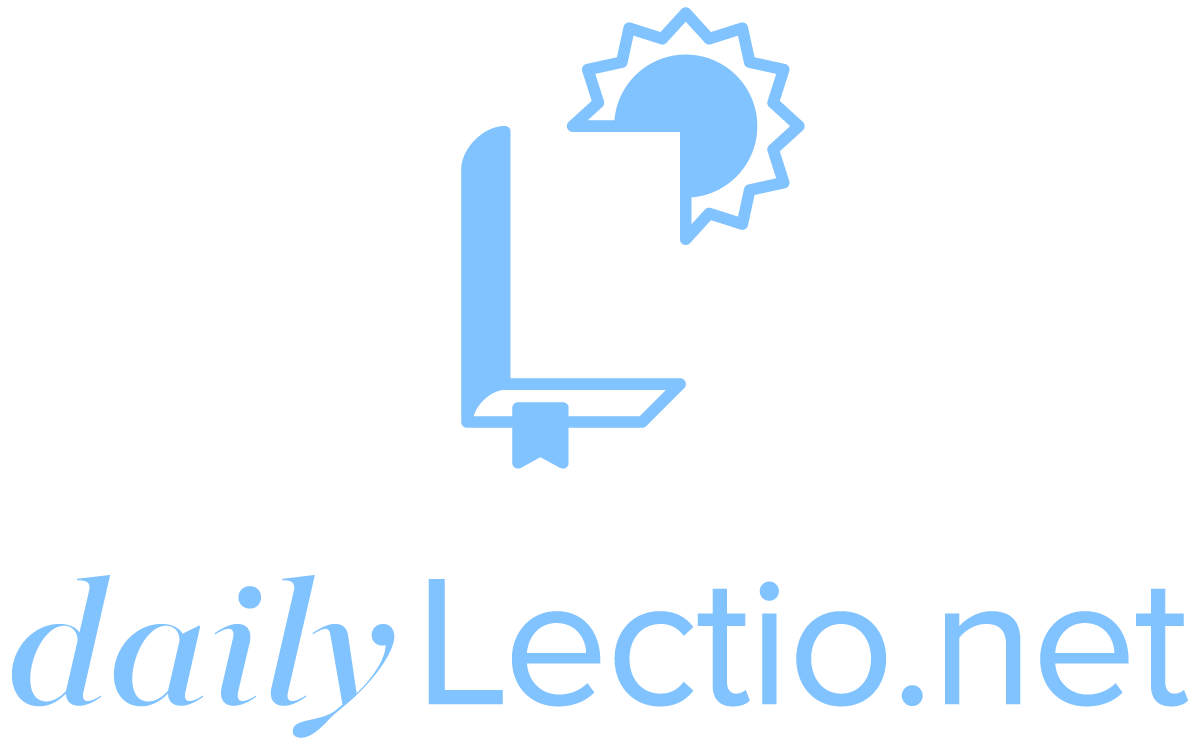 Download the DailyLectio App
Prayer reprinted from Revised Common Lectionary Prayers, © 2002 Consultation on Common Texts. Reproduced by permission.
Revised Common Lectionary Daily Readings copyright © 2005 Consultation on Common Texts admin. Augsburg Fortress. Reproduced by permission. No further reproduction allowed without the written permission of Augsburg Fortress.
New Revised Standard Version Bible, copyright © 1989 National Council of the Churches of Christ in the United States of America. Used by permission. All rights reserved.