Reflecting on the Sixth

Sunday after the Epiphany

Year C
Daily Readings for Wednesday
February 16, 2022

---
God, you root those who trust in you
by streams of healing water.
Release us from the bonds of disease,
free us from the power of evil,
and turn us from falsehood and illusion,
that we may find the blessing of new life in you
through the power of Christ. Amen.
Psalm 120
Woe to me
In my distress I cry to the Lord,
that he may answer me:
"Deliver me, O Lord,
from lying lips,
from a deceitful tongue."
What shall be given to you?
And what more shall be done to you,
you deceitful tongue?
A warrior's sharp arrows,
with glowing coals of the broom tree!
Woe is me, that I am an alien in Meshech,
that I must live among the tents of Kedar.
Too long have I had my dwelling
among those who hate peace.
I am for peace;
but when I speak,
they are for war.
Jeremiah 22:11-17
Woe to the unjust
For thus says the Lord concerning Shallum son of King Josiah of Judah, who succeeded his father Josiah, and who went away from this place: He shall return here no more, but in the place where they have carried him captive he shall die, and he shall never see this land again.
Woe to him who builds his house by unrighteousness,
and his upper rooms by injustice;
who makes his neighbors work for nothing,
and does not give them their wages;
who says, "I will build myself a spacious house
with large upper rooms,"
and who cuts out windows for it,
paneling it with cedar,
and painting it with vermilion.
Are you a king
because you compete in cedar?
Did not your father eat and drink
and do justice and righteousness?
Then it was well with him.
He judged the cause of the poor and needy;
then it was well.
Is not this to know me?
says the Lord.
But your eyes and heart
are only on your dishonest gain,
for shedding innocent blood,
and for practicing oppression and violence.
Luke 11:37-52
Woe to the sinners
While he was speaking, a Pharisee invited him to dine with him; so he went in and took his place at the table. The Pharisee was amazed to see that he did not first wash before dinner. Then the Lord said to him, "Now you Pharisees clean the outside of the cup and of the dish, but inside you are full of greed and wickedness. You fools! Did not the one who made the outside make the inside also? So give for alms those things that are within; and see, everything will be clean for you.
"But woe to you Pharisees! For you tithe mint and rue and herbs of all kinds, and neglect justice and the love of God; it is these you ought to have practiced, without neglecting the others. Woe to you Pharisees! For you love to have the seat of honor in the synagogues and to be greeted with respect in the marketplaces. Woe to you! For you are like unmarked graves, and people walk over them without realizing it."
One of the lawyers answered him, "Teacher, when you say these things, you insult us too." And he said, "Woe also to you lawyers! For you load people with burdens hard to bear, and you yourselves do not lift a finger to ease them. Woe to you! For you build the tombs of the prophets whom your ancestors killed. So you are witnesses and approve of the deeds of your ancestors; for they killed them, and you build their tombs. Therefore also the Wisdom of God said, 'I will send them prophets and apostles, some of whom they will kill and persecute,' so that this generation may be charged with the blood of all the prophets shed since the foundation of the world, from the blood of Abel to the blood of Zechariah, who perished between the altar and the sanctuary. Yes, I tell you, it will be charged against this generation. Woe to you lawyers! For you have taken away the key of knowledge; you did not enter yourselves, and you hindered those who were entering."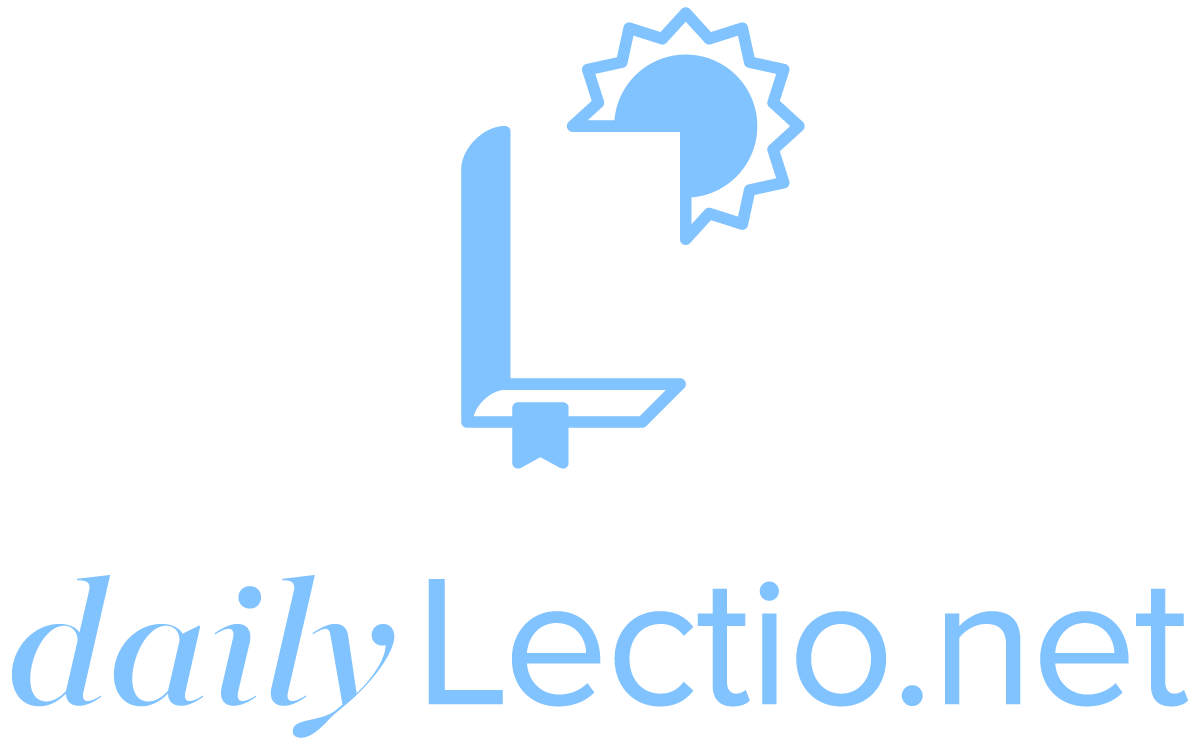 Download the DailyLectio App
Prayer reprinted from Revised Common Lectionary Prayers, © 2002 Consultation on Common Texts. Reproduced by permission.
Revised Common Lectionary Daily Readings copyright © 2005 Consultation on Common Texts admin. Augsburg Fortress. Reproduced by permission. No further reproduction allowed without the written permission of Augsburg Fortress.
New Revised Standard Version Bible, copyright © 1989 National Council of the Churches of Christ in the United States of America. Used by permission. All rights reserved.