Reflecting on the Fifth

Sunday after the Epiphany

Year C
Daily Readings for Tuesday
February 8, 2022

---
Loving God,
you have called forth disciples and prophets
to live and speak your word.
Give us ears to hear,
lives to respond,
and voices to proclaim the good news of salvation,
which we know in our Savior Jesus Christ,
who lives and reigns with you and the Holy Spirit,
one God, now and forever. Amen.
Psalm 115
God blesses the chosen people
Not to us, O Lord, not to us, but to your name give glory,
for the sake of your steadfast love and your faithfulness.
Why should the nations say,
"Where is their God?"
Our God is in the heavens;
he does whatever he pleases.
Their idols are silver and gold,
the work of human hands.
They have mouths, but do not speak;
eyes, but do not see.
They have ears, but do not hear;
noses, but do not smell.
They have hands, but do not feel;
feet, but do not walk;
they make no sound in their throats.
Those who make them are like them;
so are all who trust in them.
O Israel, trust in the Lord!
He is their help and their shield.
O house of Aaron, trust in the Lord!
He is their help and their shield.
You who fear the Lord, trust in the Lord!
He is their help and their shield.
The Lord has been mindful of us; he will bless us;
he will bless the house of Israel;
he will bless the house of Aaron;
he will bless those who fear the Lord,
both small and great.
May the Lord give you increase,
both you and your children.
May you be blessed by the Lord,
who made heaven and earth.
The heavens are the Lord's heavens,
but the earth he has given to human beings.
The dead do not praise the Lord,
nor do any that go down into silence.
But we will bless the Lord
from this time on and forevermore.
Praise the Lord!
1 Samuel 9:15—10:1b
The call of Saul
Now the day before Saul came, the Lord had revealed to Samuel: "Tomorrow about this time I will send to you a man from the land of Benjamin, and you shall anoint him to be ruler over my people Israel. He shall save my people from the hand of the Philistines; for I have seen the suffering of my people, because their outcry has come to me." When Samuel saw Saul, the Lord told him, "Here is the man of whom I spoke to you. He it is who shall rule over my people." Then Saul approached Samuel inside the gate, and said, "Tell me, please, where is the house of the seer?" Samuel answered Saul, "I am the seer; go up before me to the shrine, for today you shall eat with me, and in the morning I will let you go and will tell you all that is on your mind. As for your donkeys that were lost three days ago, give no further thought to them, for they have been found. And on whom is all Israel's desire fixed, if not on you and on all your ancestral house?" Saul answered, "I am only a Benjaminite, from the least of the tribes of Israel, and my family is the humblest of all the families of the tribe of Benjamin. Why then have you spoken to me in this way?"
Then Samuel took Saul and his servant-boy and brought them into the hall, and gave them a place at the head of those who had been invited, of whom there were about thirty. And Samuel said to the cook, "Bring the portion I gave you, the one I asked you to put aside." The cook took up the thigh and what went with it and set them before Saul. Samuel said, "See, what was kept is set before you. Eat; for it is set before you at the appointed time, so that you might eat with the guests."
So Saul ate with Samuel that day. When they came down from the shrine into the town, a bed was spread for Saul on the roof, and he lay down to sleep. Then at the break of dawn Samuel called to Saul upon the roof, "Get up, so that I may send you on your way." Saul got up, and both he and Samuel went out into the street.
As they were going down to the outskirts of the town, Samuel said to Saul, "Tell the boy to go on before us, and when he has passed on, stop here yourself for a while, that I may make known to you the word of God." Samuel took a vial of oil and poured it on his head, and kissed him; he said, "The Lord has anointed you ruler over his people Israel. You shall reign over the people of the Lord and you will save them from the hand of their enemies all around."
1 Timothy 3:1-9
Qualities needed by church leaders
The saying is sure: whoever aspires to the office of bishop desires a noble task. Now a bishop must be above reproach, married only once, temperate, sensible, respectable, hospitable, an apt teacher, not a drunkard, not violent but gentle, not quarrelsome, and not a lover of money. He must manage his own household well, keeping his children submissive and respectful in every way—for if someone does not know how to manage his own household, how can he take care of God's church? He must not be a recent convert, or he may be puffed up with conceit and fall into the condemnation of the devil. Moreover, he must be well thought of by outsiders, so that he may not fall into disgrace and the snare of the devil.
Deacons likewise must be serious, not double-tongued, not indulging in much wine, not greedy for money; they must hold fast to the mystery of the faith with a clear conscience.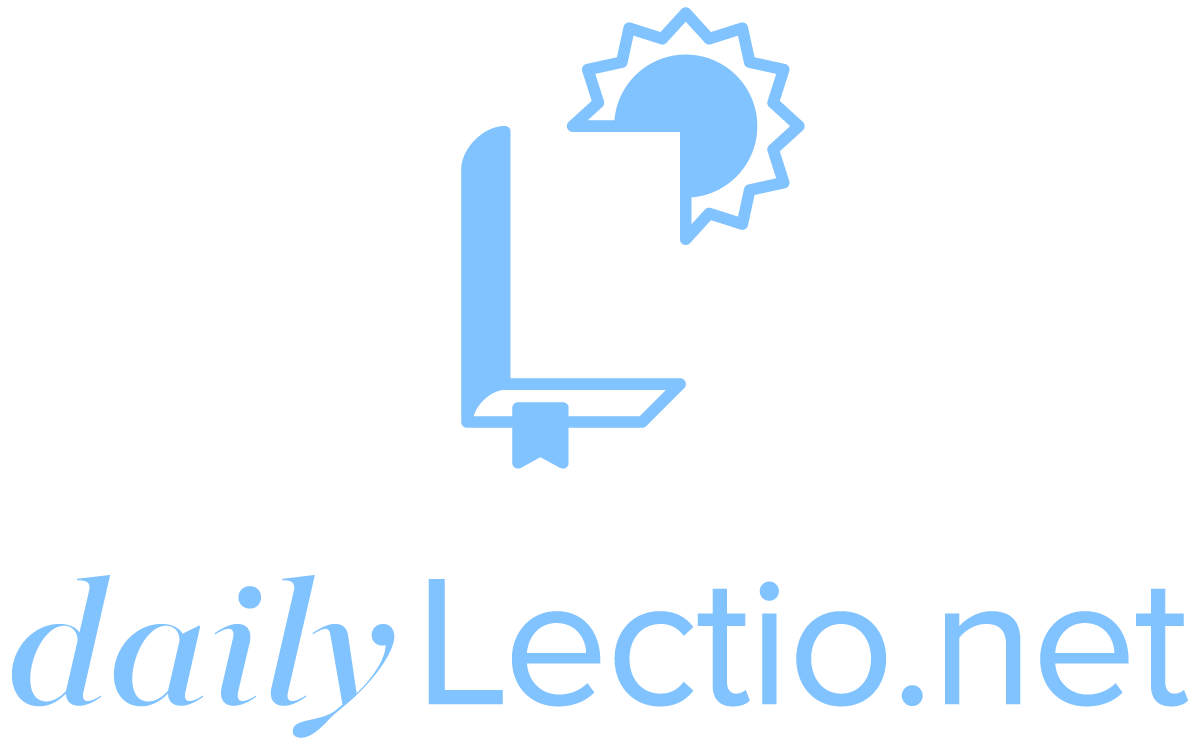 Download the DailyLectio App
Prayer reprinted from Revised Common Lectionary Prayers, © 2002 Consultation on Common Texts. Reproduced by permission.
Revised Common Lectionary Daily Readings copyright © 2005 Consultation on Common Texts admin. Augsburg Fortress. Reproduced by permission. No further reproduction allowed without the written permission of Augsburg Fortress.
New Revised Standard Version Bible, copyright © 1989 National Council of the Churches of Christ in the United States of America. Used by permission. All rights reserved.