Reflecting on the Fourth

Sunday after the Epiphany

Year C
Daily Readings for Monday
January 31, 2022

---
O God of all the prophets,
you knew us and chose us
before you formed us in the womb.
Fill us with faith that speaks your word,
hope that does not disappoint,
and love that bears all things for your sake,
until that day when we shall know you fully,
even as we are known by you. Amen.
Psalm 56
In God I trust
Be gracious to me, O God, for people trample on me;
all day long foes oppress me;
my enemies trample on me all day long,
for many fight against me.
O Most High, when I am afraid,
I put my trust in you.
In God, whose word I praise,
in God I trust; I am not afraid;
what can flesh do to me?
All day long they seek to injure my cause;
all their thoughts are against me for evil.
They stir up strife, they lurk,
they watch my steps.
As they hoped to have my life,
so repay them for their crime;
in wrath cast down the peoples, O God!
You have kept count of my tossings;
put my tears in your bottle.
Are they not in your record?
Then my enemies will retreat
in the day when I call.
This I know, that God is for me.
In God, whose word I praise,
in the Lord, whose word I praise,
in God I trust; I am not afraid.
What can a mere mortal do to me?
My vows to you I must perform, O God;
I will render thank offerings to you.
For you have delivered my soul from death,
and my feet from falling,
so that I may walk before God
in the light of life.
1 Kings 17:8-16
The widow of Zarephath fed
Then the word of the Lord came to him, saying, "Go now to Zarephath, which belongs to Sidon, and live there; for I have commanded a widow there to feed you." So he set out and went to Zarephath. When he came to the gate of the town, a widow was there gathering sticks; he called to her and said, "Bring me a little water in a vessel, so that I may drink." As she was going to bring it, he called to her and said, "Bring me a morsel of bread in your hand." But she said, "As the Lord your God lives, I have nothing baked, only a handful of meal in a jar, and a little oil in a jug; I am now gathering a couple of sticks, so that I may go home and prepare it for myself and my son, that we may eat it, and die." Elijah said to her, "Do not be afraid; go and do as you have said; but first make me a little cake of it and bring it to me, and afterwards make something for yourself and your son. For thus says the Lord the God of Israel: The jar of meal will not be emptied and the jug of oil will not fail until the day that the Lord sends rain on the earth." She went and did as Elijah said, so that she as well as he and her household ate for many days. The jar of meal was not emptied, neither did the jug of oil fail, according to the word of the Lord that he spoke by Elijah.
1 Corinthians 2:6-16
Interpreting spiritual things
Yet among the mature we do speak wisdom, though it is not a wisdom of this age or of the rulers of this age, who are doomed to perish. But we speak God's wisdom, secret and hidden, which God decreed before the ages for our glory. None of the rulers of this age understood this; for if they had, they would not have crucified the Lord of glory. But, as it is written,
"What no eye has seen, nor ear heard,
nor the human heart conceived,
what God has prepared for those who love him"—
these things God has revealed to us through the Spirit; for the Spirit searches everything, even the depths of God. For what human being knows what is truly human except the human spirit that is within? So also no one comprehends what is truly God's except the Spirit of God. Now we have received not the spirit of the world, but the Spirit that is from God, so that we may understand the gifts bestowed on us by God. And we speak of these things in words not taught by human wisdom but taught by the Spirit, interpreting spiritual things to those who are spiritual.
Those who are unspiritual do not receive the gifts of God's Spirit, for they are foolishness to them, and they are unable to understand them because they are spiritually discerned. Those who are spiritual discern all things, and they are themselves subject to no one else's scrutiny.
"For who has known the mind of the Lord
so as to instruct him?"
But we have the mind of Christ.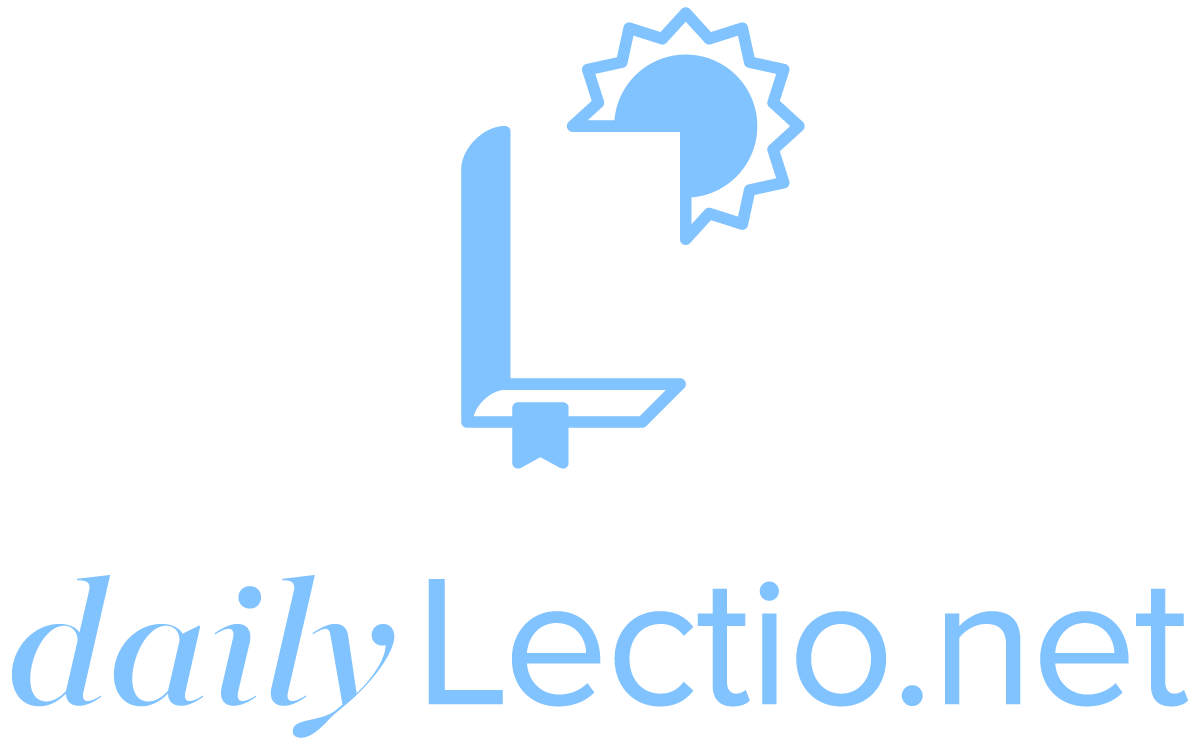 Download the DailyLectio App
Prayer reprinted from Revised Common Lectionary Prayers, © 2002 Consultation on Common Texts. Reproduced by permission.
Revised Common Lectionary Daily Readings copyright © 2005 Consultation on Common Texts admin. Augsburg Fortress. Reproduced by permission. No further reproduction allowed without the written permission of Augsburg Fortress.
New Revised Standard Version Bible, copyright © 1989 National Council of the Churches of Christ in the United States of America. Used by permission. All rights reserved.