Preparing for the Fourth

Sunday after the Epiphany

Year C
Daily Readings for Friday
January 28, 2022

---
O God of all the prophets,
you knew us and chose us
before you formed us in the womb.
Fill us with faith that speaks your word,
hope that does not disappoint,
and love that bears all things for your sake,
until that day when we shall know you fully,
even as we are known by you. Amen.
Psalm 71:1-6
You have been my strength
In you, O Lord, I take refuge;
let me never be put to shame.
In your righteousness deliver me and rescue me;
incline your ear to me and save me.
Be to me a rock of refuge,
a strong fortress, to save me,
for you are my rock and my fortress.
Rescue me, O my God, from the hand of the wicked,
from the grasp of the unjust and cruel.
For you, O Lord, are my hope,
my trust, O Lord, from my youth.
Upon you I have leaned from my birth;
it was you who took me from my mother's womb.
My praise is continually of you.
2 Chronicles 35:20-27
Jeremiah laments the death of Josiah
After all this, when Josiah had set the temple in order, King Neco of Egypt went up to fight at Carchemish on the Euphrates, and Josiah went out against him. But Neco sent envoys to him, saying, "What have I to do with you, king of Judah? I am not coming against you today, but against the house with which I am at war; and God has commanded me to hurry. Cease opposing God, who is with me, so that he will not destroy you." But Josiah would not turn away from him, but disguised himself in order to fight with him. He did not listen to the words of Neco from the mouth of God, but joined battle in the plain of Megiddo. The archers shot King Josiah; and the king said to his servants, "Take me away, for I am badly wounded." So his servants took him out of the chariot and carried him in his second chariot and brought him to Jerusalem. There he died, and was buried in the tombs of his ancestors. All Judah and Jerusalem mourned for Josiah. Jeremiah also uttered a lament for Josiah, and all the singing men and singing women have spoken of Josiah in their laments to this day. They made these a custom in Israel; they are recorded in the Laments. Now the rest of the acts of Josiah and his faithful deeds in accordance with what is written in the law of the Lord, and his acts, first and last, are written in the Book of the Kings of Israel and Judah.
Acts 19:1-10
Believers speak in tongues
While Apollos was in Corinth, Paul passed through the interior regions and came to Ephesus, where he found some disciples. He said to them, "Did you receive the Holy Spirit when you became believers?" They replied, "No, we have not even heard that there is a Holy Spirit." Then he said, "Into what then were you baptized?" They answered, "Into John's baptism." Paul said, "John baptized with the baptism of repentance, telling the people to believe in the one who was to come after him, that is, in Jesus." On hearing this, they were baptized in the name of the Lord Jesus. When Paul had laid his hands on them, the Holy Spirit came upon them, and they spoke in tongues and prophesied—altogether there were about twelve of them.
He entered the synagogue and for three months spoke out boldly, and argued persuasively about the kingdom of God. When some stubbornly refused to believe and spoke evil of the Way before the congregation, he left them, taking the disciples with him, and argued daily in the lecture hall of Tyrannus. This continued for two years, so that all the residents of Asia, both Jews and Greeks, heard the word of the Lord.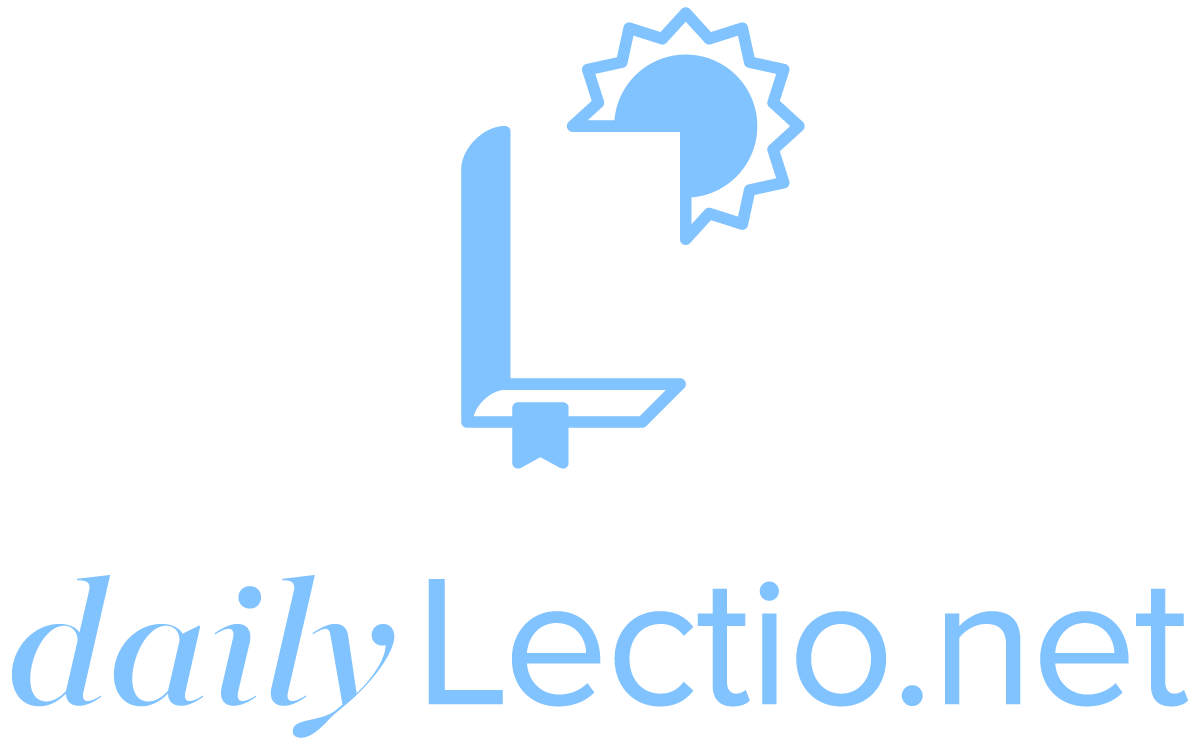 Download the DailyLectio App
Prayer reprinted from Revised Common Lectionary Prayers, © 2002 Consultation on Common Texts. Reproduced by permission.
Revised Common Lectionary Daily Readings copyright © 2005 Consultation on Common Texts admin. Augsburg Fortress. Reproduced by permission. No further reproduction allowed without the written permission of Augsburg Fortress.
New Revised Standard Version Bible, copyright © 1989 National Council of the Churches of Christ in the United States of America. Used by permission. All rights reserved.