Reflecting on the Third

Sunday after the Epiphany

Year C
Daily Readings for Wednesday
January 26, 2022

---
In you, O Lord our God,
we find our joy,
for through your law and your prophets
you formed a people in mercy and freedom,
in justice and righteousness.
Pour your Spirit on us today,
that we who are Christ's body
may bear the good news of your ancient promises
to all who seek you. Amen.
Psalm 119:89-96
The law of God gives life
The Lord exists forever;
your word is firmly fixed in heaven.
Your faithfulness endures to all generations;
you have established the earth, and it stands fast.
By your appointment they stand today,
for all things are your servants.
If your law had not been my delight,
I would have perished in my misery.
I will never forget your precepts,
for by them you have given me life.
I am yours; save me,
for I have sought your precepts.
The wicked lie in wait to destroy me,
but I consider your decrees.
I have seen a limit to all perfection,
but your commandment is exceedingly broad.
Jeremiah 36:27-32
Jeremiah dictates a second scroll
Now, after the king had burned the scroll with the words that Baruch wrote at Jeremiah's dictation, the word of the Lord came to Jeremiah: Take another scroll and write on it all the former words that were in the first scroll, which King Jehoiakim of Judah has burned. And concerning King Jehoiakim of Judah you shall say: Thus says the Lord, You have dared to burn this scroll, saying, Why have you written in it that the king of Babylon will certainly come and destroy this land, and will cut off from it human beings and animals? Therefore thus says the Lord concerning King Jehoiakim of Judah: He shall have no one to sit upon the throne of David, and his dead body shall be cast out to the heat by day and the frost by night. And I will punish him and his offspring and his servants for their iniquity; I will bring on them, and on the inhabitants of Jerusalem, and on the people of Judah, all the disasters with which I have threatened them—but they would not listen.
Then Jeremiah took another scroll and gave it to the secretary Baruch son of Neriah, who wrote on it at Jeremiah's dictation all the words of the scroll that King Jehoiakim of Judah had burned in the fire; and many similar words were added to them.
Luke 4:38-44
Jesus heals and preaches in synagogues
After leaving the synagogue he entered Simon's house. Now Simon's mother-in-law was suffering from a high fever, and they asked him about her. Then he stood over her and rebuked the fever, and it left her. Immediately she got up and began to serve them.
As the sun was setting, all those who had any who were sick with various kinds of diseases brought them to him; and he laid his hands on each of them and cured them. Demons also came out of many, shouting, "You are the Son of God!" But he rebuked them and would not allow them to speak, because they knew that he was the Messiah.
At daybreak he departed and went into a deserted place. And the crowds were looking for him; and when they reached him, they wanted to prevent him from leaving them. But he said to them, "I must proclaim the good news of the kingdom of God to the other cities also; for I was sent for this purpose." So he continued proclaiming the message in the synagogues of Judea.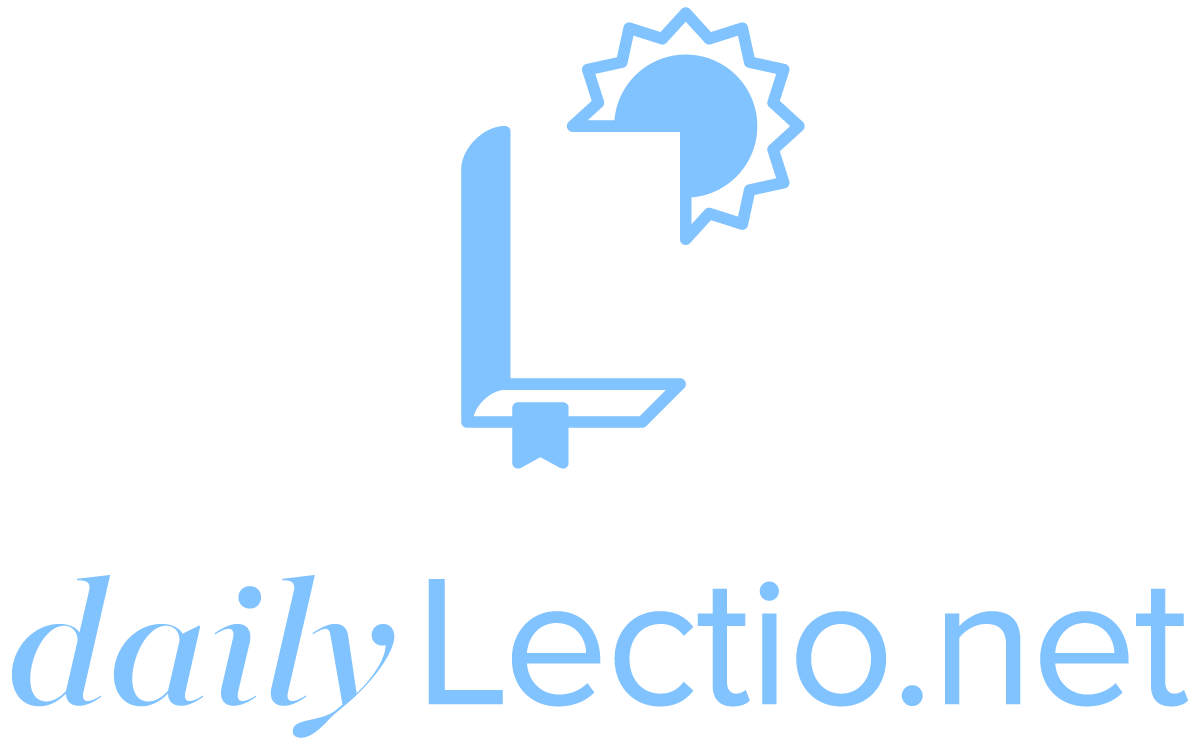 Download the DailyLectio App
Prayer reprinted from Revised Common Lectionary Prayers, © 2002 Consultation on Common Texts. Reproduced by permission.
Revised Common Lectionary Daily Readings copyright © 2005 Consultation on Common Texts admin. Augsburg Fortress. Reproduced by permission. No further reproduction allowed without the written permission of Augsburg Fortress.
New Revised Standard Version Bible, copyright © 1989 National Council of the Churches of Christ in the United States of America. Used by permission. All rights reserved.