Reflecting on the Third

Sunday after the Epiphany

Year C
Daily Readings for Tuesday
January 25, 2022

---
In you, O Lord our God,
we find our joy,
for through your law and your prophets
you formed a people in mercy and freedom,
in justice and righteousness.
Pour your Spirit on us today,
that we who are Christ's body
may bear the good news of your ancient promises
to all who seek you. Amen.
Psalm 119:89-96
The law of God gives life
The Lord exists forever;
your word is firmly fixed in heaven.
Your faithfulness endures to all generations;
you have established the earth, and it stands fast.
By your appointment they stand today,
for all things are your servants.
If your law had not been my delight,
I would have perished in my misery.
I will never forget your precepts,
for by them you have given me life.
I am yours; save me,
for I have sought your precepts.
The wicked lie in wait to destroy me,
but I consider your decrees.
I have seen a limit to all perfection,
but your commandment is exceedingly broad.
Jeremiah 36:11-26
Jehoiakim burns the scroll
When Micaiah son of Gemariah son of Shaphan heard all the words of the Lord from the scroll, he went down to the king's house, into the secretary's chamber; and all the officials were sitting there: Elishama the secretary, Delaiah son of Shemaiah, Elnathan son of Achbor, Gemariah son of Shaphan, Zedekiah son of Hananiah, and all the officials. And Micaiah told them all the words that he had heard, when Baruch read the scroll in the hearing of the people. Then all the officials sent Jehudi son of Nethaniah son of Shelemiah son of Cushi to say to Baruch, "Bring the scroll that you read in the hearing of the people, and come." So Baruch son of Neriah took the scroll in his hand and came to them. And they said to him, "Sit down and read it to us." So Baruch read it to them. When they heard all the words, they turned to one another in alarm, and said to Baruch, "We certainly must report all these words to the king." Then they questioned Baruch, "Tell us now, how did you write all these words? Was it at his dictation?" Baruch answered them, "He dictated all these words to me, and I wrote them with ink on the scroll." Then the officials said to Baruch, "Go and hide, you and Jeremiah, and let no one know where you are."
Leaving the scroll in the chamber of Elishama the secretary, they went to the court of the king; and they reported all the words to the king. Then the king sent Jehudi to get the scroll, and he took it from the chamber of Elishama the secretary; and Jehudi read it to the king and all the officials who stood beside the king. Now the king was sitting in his winter apartment (it was the ninth month), and there was a fire burning in the brazier before him. As Jehudi read three or four columns, the king would cut them off with a penknife and throw them into the fire in the brazier, until the entire scroll was consumed in the fire that was in the brazier. Yet neither the king, nor any of his servants who heard all these words, was alarmed, nor did they tear their garments. Even when Elnathan and Delaiah and Gemariah urged the king not to burn the scroll, he would not listen to them. And the king commanded Jerahmeel the king's son and Seraiah son of Azriel and Shelemiah son of Abdeel to arrest the secretary Baruch and the prophet Jeremiah. But the Lord hid them.
2 Corinthians 7:2-12
Grief leads to repentance
Make room in your hearts for us; we have wronged no one, we have corrupted no one, we have taken advantage of no one. I do not say this to condemn you, for I said before that you are in our hearts, to die together and to live together. I often boast about you; I have great pride in you; I am filled with consolation; I am overjoyed in all our affliction.
For even when we came into Macedonia, our bodies had no rest, but we were afflicted in every way—disputes without and fears within. But God, who consoles the downcast, consoled us by the arrival of Titus, and not only by his coming, but also by the consolation with which he was consoled about you, as he told us of your longing, your mourning, your zeal for me, so that I rejoiced still more. For even if I made you sorry with my letter, I do not regret it (though I did regret it, for I see that I grieved you with that letter, though only briefly). Now I rejoice, not because you were grieved, but because your grief led to repentance; for you felt a godly grief, so that you were not harmed in any way by us. For godly grief produces a repentance that leads to salvation and brings no regret, but worldly grief produces death. For see what earnestness this godly grief has produced in you, what eagerness to clear yourselves, what indignation, what alarm, what longing, what zeal, what punishment! At every point you have proved yourselves guiltless in the matter. So although I wrote to you, it was not on account of the one who did the wrong, nor on account of the one who was wronged, but in order that your zeal for us might be made known to you before God.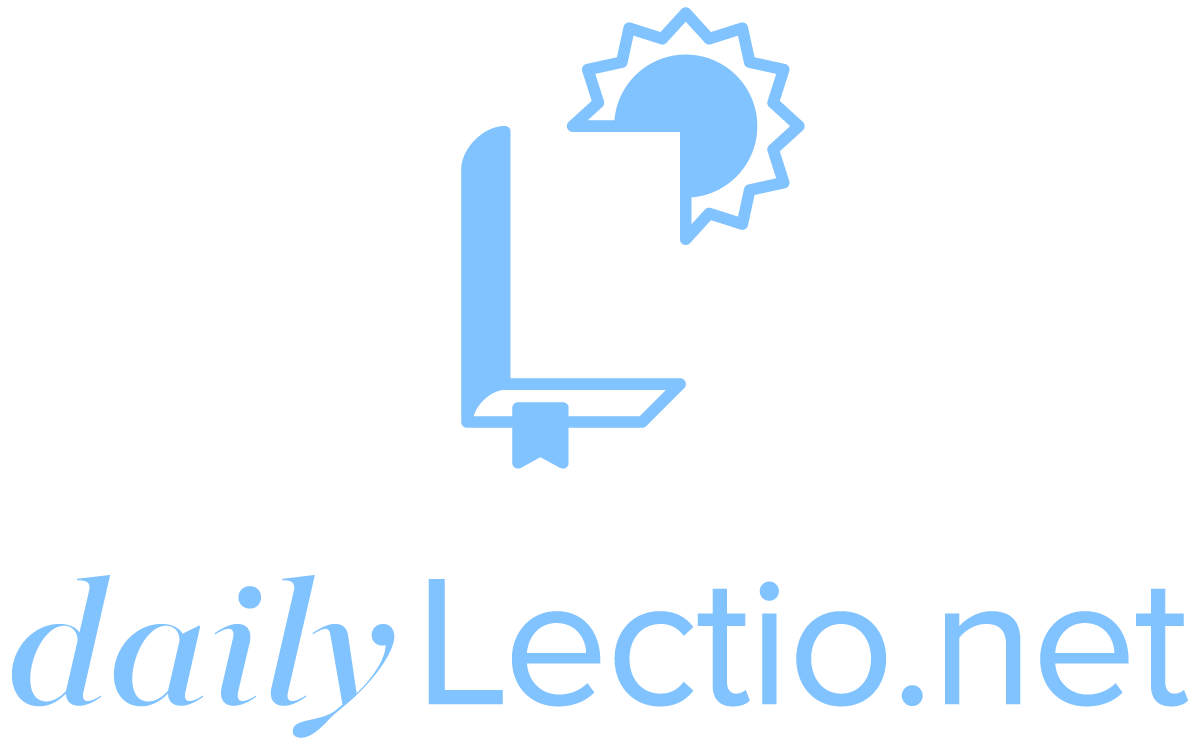 Download the DailyLectio App
Prayer reprinted from Revised Common Lectionary Prayers, © 2002 Consultation on Common Texts. Reproduced by permission.
Revised Common Lectionary Daily Readings copyright © 2005 Consultation on Common Texts admin. Augsburg Fortress. Reproduced by permission. No further reproduction allowed without the written permission of Augsburg Fortress.
New Revised Standard Version Bible, copyright © 1989 National Council of the Churches of Christ in the United States of America. Used by permission. All rights reserved.