Reflecting on the Second

Sunday after the Epiphany

Year C
Daily Readings for Tuesday
January 18, 2022

---
O God of steadfast love,
at the wedding in Cana
your Son Jesus turned water into wine,
delighting all who were there.
Transform our hearts by your Spirit,
that we may use our varied gifts
to show forth the light of your love
as one body in Christ. Amen.
Psalm 145
Praise God's faithfulness
I will extol you, my God and King,
and bless your name forever and ever.
Every day I will bless you,
and praise your name forever and ever.
Great is the Lord, and greatly to be praised;
his greatness is unsearchable.
One generation shall laud your works to another,
and shall declare your mighty acts.
On the glorious splendor of your majesty,
and on your wondrous works, I will meditate.
The might of your awesome deeds shall be proclaimed,
and I will declare your greatness.
They shall celebrate the fame of your abundant goodness,
and shall sing aloud of your righteousness.
The Lord is gracious and merciful,
slow to anger and abounding in steadfast love.
The Lord is good to all,
and his compassion is over all that he has made.
All your works shall give thanks to you, O Lord,
and all your faithful shall bless you.
They shall speak of the glory of your kingdom,
and tell of your power,
to make known to all people your mighty deeds,
and the glorious splendor of your kingdom.
Your kingdom is an everlasting kingdom,
and your dominion endures throughout all generations.
The Lord is faithful in all his words,
and gracious in all his deeds.
The Lord upholds all who are falling,
and raises up all who are bowed down.
The eyes of all look to you,
and you give them their food in due season.
You open your hand,
satisfying the desire of every living thing.
The Lord is just in all his ways,
and kind in all his doings.
The Lord is near to all who call on him,
to all who call on him in truth.
He fulfills the desire of all who fear him;
he also hears their cry, and saves them.
The Lord watches over all who love him,
but all the wicked he will destroy.
My mouth will speak the praise of the Lord,
and all flesh will bless his holy name forever and ever.
Song of Solomon 4:1-8
The bride's beauty extolled
How beautiful you are, my love,
how very beautiful!
Your eyes are doves
behind your veil.
Your hair is like a flock of goats,
moving down the slopes of Gilead.
Your teeth are like a flock of shorn ewes
that have come up from the washing,
all of which bear twins,
and not one among them is bereaved.
Your lips are like a crimson thread,
and your mouth is lovely.
Your cheeks are like halves of a pomegranate
behind your veil.
Your neck is like the tower of David,
built in courses;
on it hang a thousand bucklers,
all of them shields of warriors.
Your two breasts are like two fawns,
twins of a gazelle,
that feed among the lilies.
Until the day breathes
and the shadows flee,
I will hasten to the mountain of myrrh
and the hill of frankincense.
You are altogether beautiful, my love;
there is no flaw in you.
Come with me from Lebanon, my bride;
come with me from Lebanon.
Depart from the peak of Amana,
from the peak of Senir and Hermon,
from the dens of lions,
from the mountains of leopards.
1 Corinthians 1:2-17
Appeal for unity
To the church of God that is in Corinth, to those who are sanctified in Christ Jesus, called to be saints, together with all those who in every place call on the name of our Lord Jesus Christ, both their Lord and ours:
Grace to you and peace from God our Father and the Lord Jesus Christ.
I give thanks to my God always for you because of the grace of God that has been given you in Christ Jesus, for in every way you have been enriched in him, in speech and knowledge of every kind—just as the testimony of Christ has been strengthened among you—so that you are not lacking in any spiritual gift as you wait for the revealing of our Lord Jesus Christ. He will also strengthen you to the end, so that you may be blameless on the day of our Lord Jesus Christ. God is faithful; by him you were called into the fellowship of his Son, Jesus Christ our Lord.
Now I appeal to you, brothers and sisters, by the name of our Lord Jesus Christ, that all of you be in agreement and that there be no divisions among you, but that you be united in the same mind and the same purpose. For it has been reported to me by Chloe's people that there are quarrels among you, my brothers and sisters. What I mean is that each of you says, "I belong to Paul," or "I belong to Apollos," or "I belong to Cephas," or "I belong to Christ." Has Christ been divided? Was Paul crucified for you? Or were you baptized in the name of Paul? I thank God that I baptized none of you except Crispus and Gaius, so that no one can say that you were baptized in my name. (I did baptize also the household of Stephanas; beyond that, I do not know whether I baptized anyone else.) For Christ did not send me to baptize but to proclaim the gospel, and not with eloquent wisdom, so that the cross of Christ might not be emptied of its power.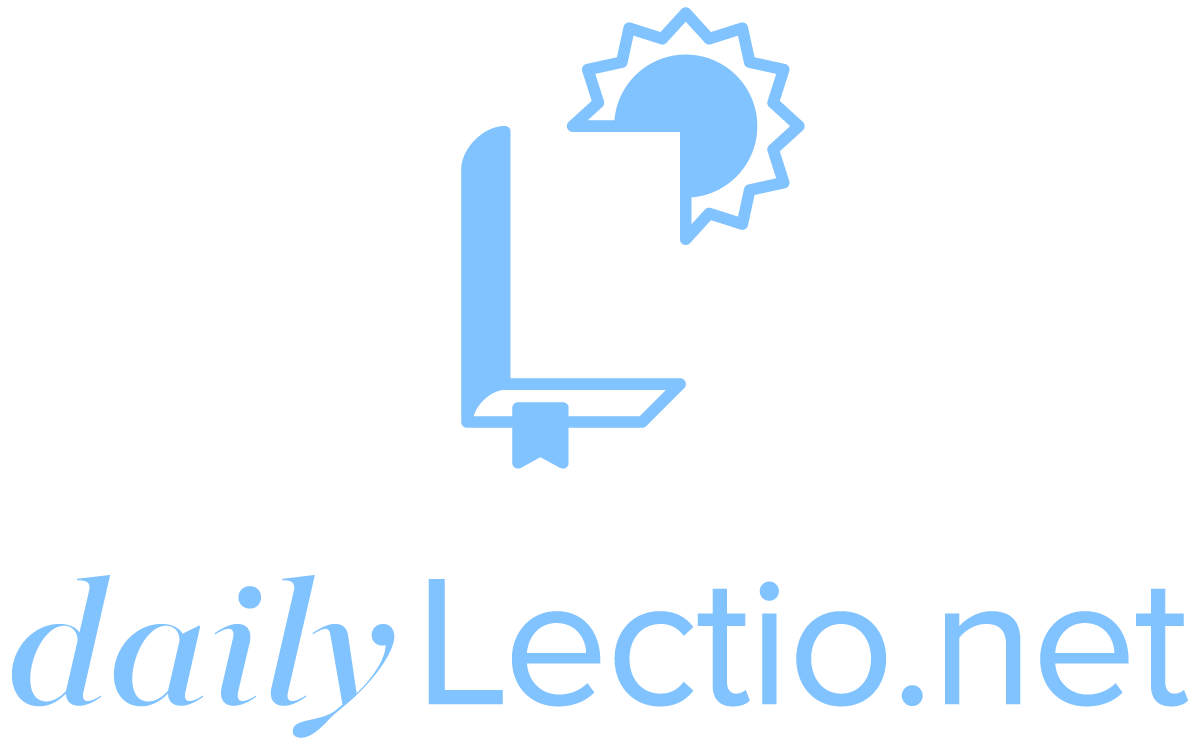 Download the DailyLectio App
Prayer reprinted from Revised Common Lectionary Prayers, © 2002 Consultation on Common Texts. Reproduced by permission.
Revised Common Lectionary Daily Readings copyright © 2005 Consultation on Common Texts admin. Augsburg Fortress. Reproduced by permission. No further reproduction allowed without the written permission of Augsburg Fortress.
New Revised Standard Version Bible, copyright © 1989 National Council of the Churches of Christ in the United States of America. Used by permission. All rights reserved.