Reflecting on

The Baptism of the Lord

Year C
Daily Readings for Wednesday
January 12, 2022

---
God, your voice moves over the waters.
Immerse us in your grace,
mark us with your image,
and raise us to live our baptismal vows
empowered by the Holy Spirit
and the example of Christ our Lord,
in whose name we pray. Amen.
Psalm 106:1-12
God saves through water
Praise the Lord!
O give thanks to the Lord, for he is good;
for his steadfast love endures forever.
Who can utter the mighty doings of the Lord,
or declare all his praise?
Happy are those who observe justice,
who do righteousness at all times.
Remember me, O Lord, when you show favor to your people;
help me when you deliver them;
that I may see the prosperity of your chosen ones,
that I may rejoice in the gladness of your nation,
that I may glory in your heritage.
Both we and our ancestors have sinned;
we have committed iniquity, have done wickedly.
Our ancestors, when they were in Egypt,
did not consider your wonderful works;
they did not remember the abundance of your steadfast love,
but rebelled against the Most High at the Red Sea.
Yet he saved them for his name's sake,
so that he might make known his mighty power.
He rebuked the Red Sea, and it became dry;
he led them through the deep as through a desert.
So he saved them from the hand of the foe,
and delivered them from the hand of the enemy.
The waters covered their adversaries;
not one of them was left.
Then they believed his words;
they sang his praise.
Numbers 27:1-11
Daughters also promised inheritance
Then the daughters of Zelophehad came forward. Zelophehad was son of Hepher son of Gilead son of Machir son of Manasseh son of Joseph, a member of the Manassite clans. The names of his daughters were: Mahlah, Noah, Hoglah, Milcah, and Tirzah. They stood before Moses, Eleazar the priest, the leaders, and all the congregation, at the entrance of the tent of meeting, and they said, "Our father died in the wilderness; he was not among the company of those who gathered themselves together against the Lord in the company of Korah, but died for his own sin; and he had no sons. Why should the name of our father be taken away from his clan because he had no son? Give to us a possession among our father's brothers."
Moses brought their case before the Lord. And the Lord spoke to Moses, saying: The daughters of Zelophehad are right in what they are saying; you shall indeed let them possess an inheritance among their father's brothers and pass the inheritance of their father on to them. You shall also say to the Israelites, "If a man dies, and has no son, then you shall pass his inheritance on to his daughter. If he has no daughter, then you shall give his inheritance to his brothers. If he has no brothers, then you shall give his inheritance to his father's brothers. And if his father has no brothers, then you shall give his inheritance to the nearest kinsman of his clan, and he shall possess it. It shall be for the Israelites a statute and ordinance, as the Lord commanded Moses."
Luke 11:33-36
Your body full of light
"No one after lighting a lamp puts it in a cellar, but on the lampstand so that those who enter may see the light. Your eye is the lamp of your body. If your eye is healthy, your whole body is full of light; but if it is not healthy, your body is full of darkness. Therefore consider whether the light in you is not darkness. If then your whole body is full of light, with no part of it in darkness, it will be as full of light as when a lamp gives you light with its rays."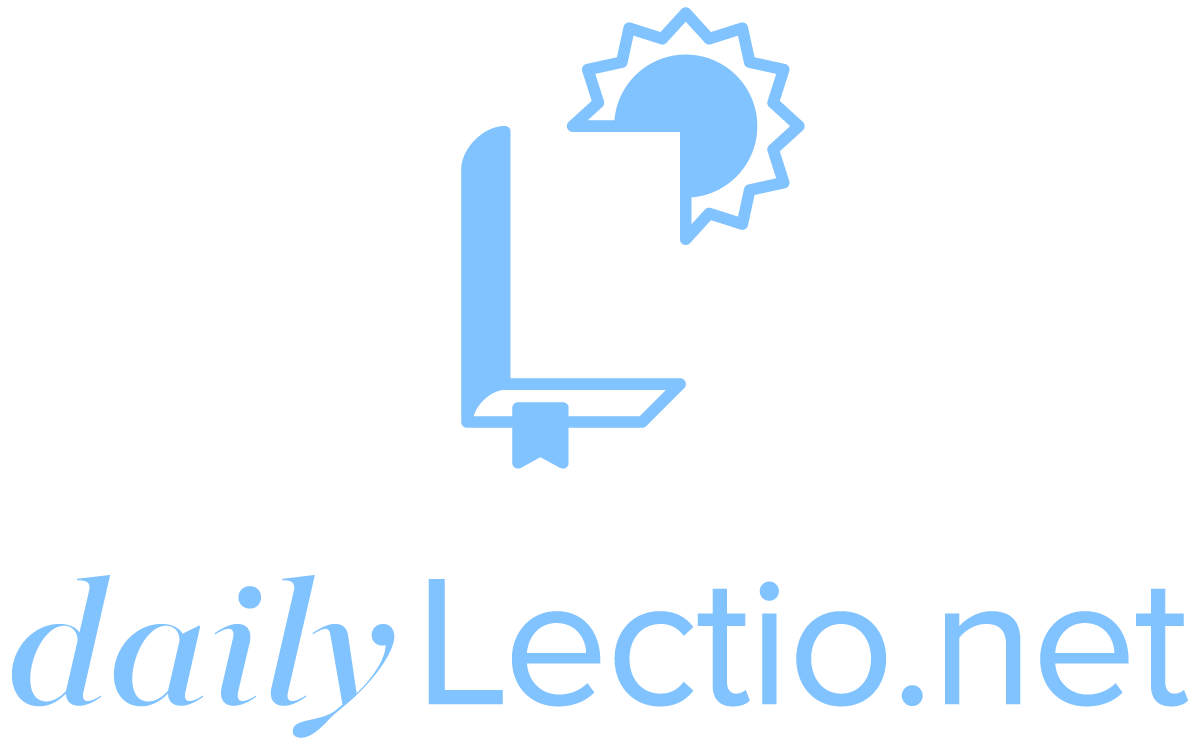 Download the DailyLectio App
Prayer reprinted from Revised Common Lectionary Prayers, © 2002 Consultation on Common Texts. Reproduced by permission.
Revised Common Lectionary Daily Readings copyright © 2005 Consultation on Common Texts admin. Augsburg Fortress. Reproduced by permission. No further reproduction allowed without the written permission of Augsburg Fortress.
New Revised Standard Version Bible, copyright © 1989 National Council of the Churches of Christ in the United States of America. Used by permission. All rights reserved.