Days of Christmas
Year C
Daily Readings for Thursday
December 30, 2021

---
Gracious God,
you have redeemed us through Jesus Christ,
the first-born of all creation,
whose birth we celebrate as the child of Bethlehem.
Bless us with every spiritual blessing,
that we may live as your adopted children
and witness to your glory
with unending praise and thanksgiving. Amen.
Psalm 147:12-20
Praise God in Zion
Praise the Lord, O Jerusalem!
Praise your God, O Zion!
For he strengthens the bars of your gates;
He blesses your children within you.
He grants peace within your borders;
he fills you with the finest of wheat.
He sends out his command to the earth;
his word runs swiftly.
He gives snow like wool;
he scatters frost like ashes.
He hurls down hail like crumbs—
who can stand before his cold?
He sends out his word, and melts them;
he makes his wind blow, and the waters flow.
He declares his word to Jacob,
his statutes and ordinances to Israel.
He has not dealt thus with any other nation;
they do not know his ordinances.
Praise the Lord!
2 Chronicles 1:7-13
Solomon's prayer for wisdom
That night God appeared to Solomon, and said to him, "Ask what I should give you." Solomon said to God, "You have shown great and steadfast love to my father David, and have made me succeed him as king. O Lord God, let your promise to my father David now be fulfilled, for you have made me king over a people as numerous as the dust of the earth. Give me now wisdom and knowledge to go out and come in before this people, for who can rule this great people of yours?" God answered Solomon, "Because this was in your heart, and you have not asked for possessions, wealth, honor, or the life of those who hate you, and have not even asked for long life, but have asked for wisdom and knowledge for yourself that you may rule my people over whom I have made you king, wisdom and knowledge are granted to you. I will also give you riches, possessions, and honor, such as none of the kings had who were before you, and none after you shall have the like." So Solomon came from the high place at Gibeon, from the tent of meeting, to Jerusalem. And he reigned over Israel.
Mark 13:32-37
Keep awake
"But about that day or hour no one knows, neither the angels in heaven, nor the Son, but only the Father. Beware, keep alert; for you do not know when the time will come. It is like a man going on a journey, when he leaves home and puts his slaves in charge, each with his work, and commands the doorkeeper to be on the watch. Therefore, keep awake—for you do not know when the master of the house will come, in the evening, or at midnight, or at cockcrow, or at dawn, or else he may find you asleep when he comes suddenly. And what I say to you I say to all: Keep awake."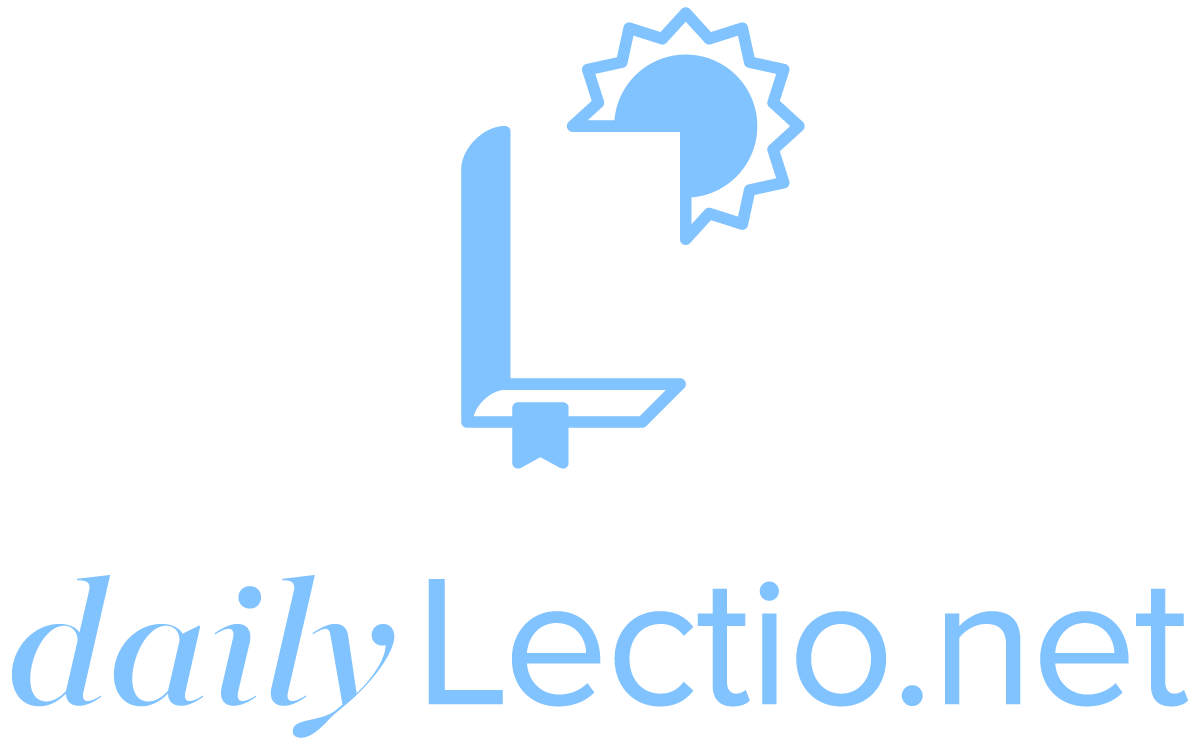 Download the DailyLectio App
Prayer reprinted from Revised Common Lectionary Prayers, © 2002 Consultation on Common Texts. Reproduced by permission.
Revised Common Lectionary Daily Readings copyright © 2005 Consultation on Common Texts admin. Augsburg Fortress. Reproduced by permission. No further reproduction allowed without the written permission of Augsburg Fortress.
New Revised Standard Version Bible, copyright © 1989 National Council of the Churches of Christ in the United States of America. Used by permission. All rights reserved.