Preparing for the Second

Sunday of Advent

Year C
Daily Readings for Friday
December 3, 2021

---
Out of the embrace of mercy and righteousness,
you have brought forth joy and dignity for your people,
O Holy One of Israel.
Remember now your ancient promise:
make straight the paths that lead to you,
and smooth the rough ways,
that in our day
we might bring forth your compassion
for all humanity. Amen.
Luke 1:68-79
God's tender compassion
"Blessed be the Lord God of Israel,
for he has looked favorably on his people and redeemed them.
He has raised up a mighty savior for us
in the house of his servant David,
as he spoke through the mouth of his holy prophets from of old,
that we would be saved from our enemies and from the hand of all who hate us.
Thus he has shown the mercy promised to our ancestors,
and has remembered his holy covenant,
the oath that he swore to our ancestor Abraham,
to grant us that we, being rescued from the hands of our enemies,
might serve him without fear, in holiness and righteousness
before him all our days.
And you, child, will be called the prophet of the Most High;
for you will go before the Lord to prepare his ways,
to give knowledge of salvation to his people
by the forgiveness of their sins.
By the tender mercy of our God,
the dawn from on high will break upon us,
to give light to those who sit in darkness and in the shadow of death,
to guide our feet into the way of peace."
Malachi 3:13-18
Those who serve God
You have spoken harsh words against me, says the Lord. Yet you say, "How have we spoken against you?" You have said, "It is vain to serve God. What do we profit by keeping his command or by going about as mourners before the Lord of hosts? Now we count the arrogant happy; evildoers not only prosper, but when they put God to the test they escape."
Then those who revered the Lord spoke with one another. The Lord took note and listened, and a book of remembrance was written before him of those who revered the Lord and thought on his name. They shall be mine, says the Lord of hosts, my special possession on the day when I act, and I will spare them as parents spare their children who serve them. Then once more you shall see the difference between the righteous and the wicked, between one who serves God and one who does not serve him.
Philippians 1:18b-26
Paul rejoices though imprisoned
Yes, and I will continue to rejoice, for I know that through your prayers and the help of the Spirit of Jesus Christ this will turn out for my deliverance. It is my eager expectation and hope that I will not be put to shame in any way, but that by my speaking with all boldness, Christ will be exalted now as always in my body, whether by life or by death. For to me, living is Christ and dying is gain. If I am to live in the flesh, that means fruitful labor for me; and I do not know which I prefer. I am hard pressed between the two: my desire is to depart and be with Christ, for that is far better; but to remain in the flesh is more necessary for you. Since I am convinced of this, I know that I will remain and continue with all of you for your progress and joy in faith, so that I may share abundantly in your boasting in Christ Jesus when I come to you again.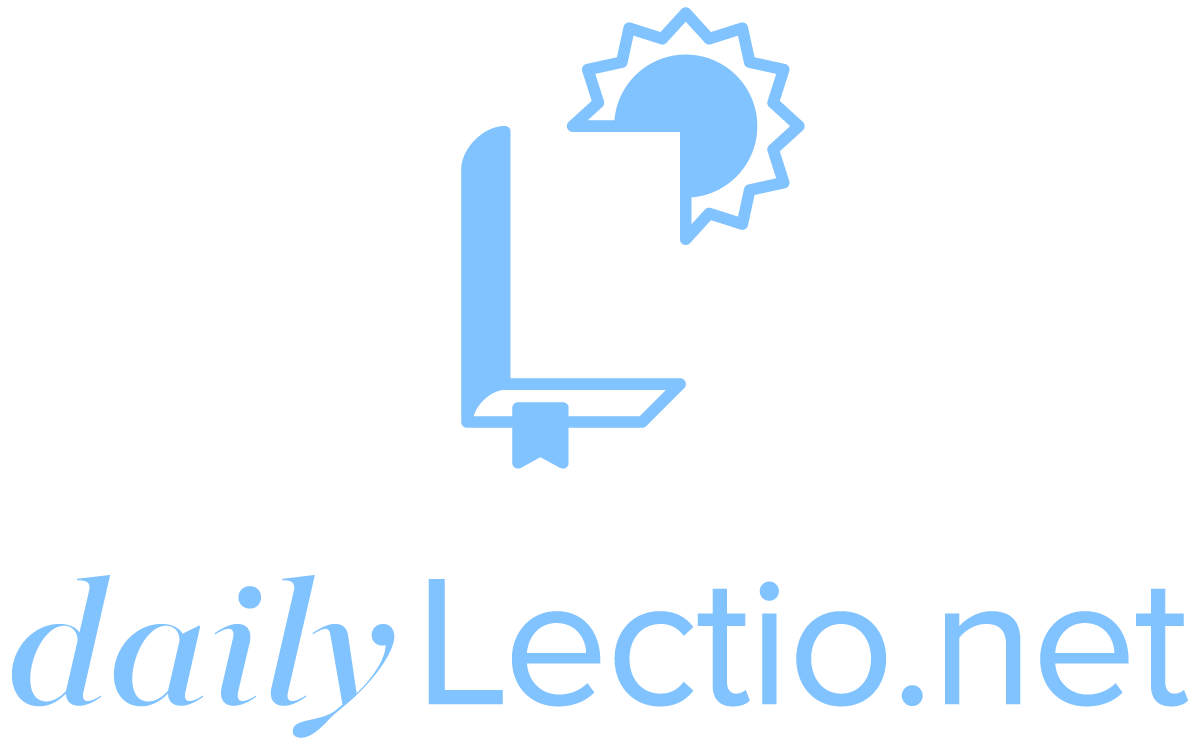 Download the DailyLectio App
Prayer reprinted from Revised Common Lectionary Prayers, © 2002 Consultation on Common Texts. Reproduced by permission.
Revised Common Lectionary Daily Readings copyright © 2005 Consultation on Common Texts admin. Augsburg Fortress. Reproduced by permission. No further reproduction allowed without the written permission of Augsburg Fortress.
New Revised Standard Version Bible, copyright © 1989 National Council of the Churches of Christ in the United States of America. Used by permission. All rights reserved.