Preparing for the Second

Sunday of Advent

Year C
Daily Readings for Thursday
December 2, 2021

---
Out of the embrace of mercy and righteousness,
you have brought forth joy and dignity for your people,
O Holy One of Israel.
Remember now your ancient promise:
make straight the paths that lead to you,
and smooth the rough ways,
that in our day
we might bring forth your compassion
for all humanity. Amen.
Luke 1:68-79
God's tender compassion
"Blessed be the Lord God of Israel,
for he has looked favorably on his people and redeemed them.
He has raised up a mighty savior for us
in the house of his servant David,
as he spoke through the mouth of his holy prophets from of old,
that we would be saved from our enemies and from the hand of all who hate us.
Thus he has shown the mercy promised to our ancestors,
and has remembered his holy covenant,
the oath that he swore to our ancestor Abraham,
to grant us that we, being rescued from the hands of our enemies,
might serve him without fear, in holiness and righteousness
before him all our days.
And you, child, will be called the prophet of the Most High;
for you will go before the Lord to prepare his ways,
to give knowledge of salvation to his people
by the forgiveness of their sins.
By the tender mercy of our God,
the dawn from on high will break upon us,
to give light to those who sit in darkness and in the shadow of death,
to guide our feet into the way of peace."
Malachi 3:5-12
Return to me
Then I will draw near to you for judgment; I will be swift to bear witness against the sorcerers, against the adulterers, against those who swear falsely, against those who oppress the hired workers in their wages, the widow and the orphan, against those who thrust aside the alien, and do not fear me, says the Lord of hosts.
For I the Lord do not change; therefore you, O children of Jacob, have not perished. Ever since the days of your ancestors you have turned aside from my statutes and have not kept them. Return to me, and I will return to you, says the Lord of hosts. But you say, "How shall we return?"
Will anyone rob God? Yet you are robbing me! But you say, "How are we robbing you?" In your tithes and offerings! You are cursed with a curse, for you are robbing me—the whole nation of you! Bring the full tithe into the storehouse, so that there may be food in my house, and thus put me to the test, says the Lord of hosts; see if I will not open the windows of heaven for you and pour down for you an overflowing blessing. I will rebuke the locust for you, so that it will not destroy the produce of your soil; and your vine in the field shall not be barren, says the Lord of hosts. Then all nations will count you happy, for you will be a land of delight, says the Lord of hosts.
Philippians 1:12-18a
Proclaiming Christ
I want you to know, beloved, that what has happened to me has actually helped to spread the gospel, so that it has become known throughout the whole imperial guard and to everyone else that my imprisonment is for Christ; and most of the brothers and sisters, having been made confident in the Lord by my imprisonment, dare to speak the word with greater boldness and without fear.
Some proclaim Christ from envy and rivalry, but others from goodwill. These proclaim Christ out of love, knowing that I have been put here for the defense of the gospel; the others proclaim Christ out of selfish ambition, not sincerely but intending to increase my suffering in my imprisonment. What does it matter? Just this, that Christ is proclaimed in every way, whether out of false motives or true; and in that I rejoice.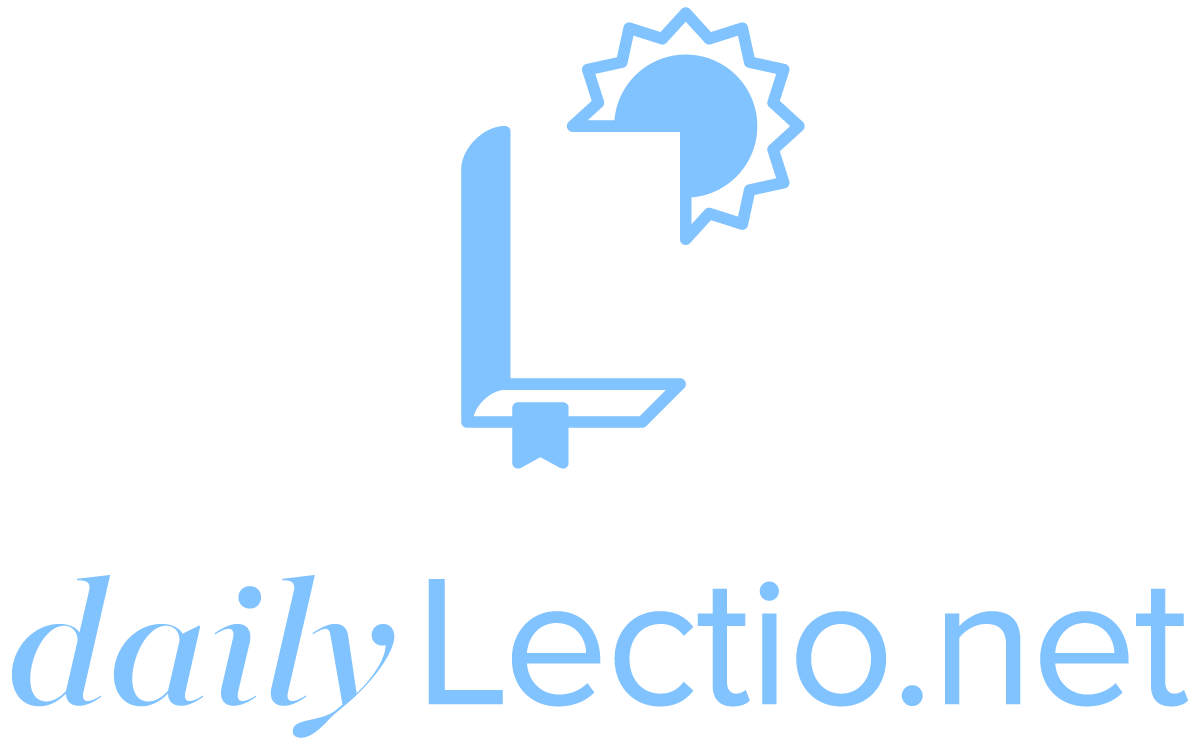 Download the DailyLectio App
Prayer reprinted from Revised Common Lectionary Prayers, © 2002 Consultation on Common Texts. Reproduced by permission.
Revised Common Lectionary Daily Readings copyright © 2005 Consultation on Common Texts admin. Augsburg Fortress. Reproduced by permission. No further reproduction allowed without the written permission of Augsburg Fortress.
New Revised Standard Version Bible, copyright © 1989 National Council of the Churches of Christ in the United States of America. Used by permission. All rights reserved.