Reflecting on the First

Sunday of Advent

Year C
Daily Readings for Tuesday
November 30, 2021

---
O God of all the prophets,
you herald the coming of the Son of Man
by wondrous signs in the heavens and on the earth.
Guard our hearts from despair so that we,
in the company of the faithful
and by the power of your Holy Spirit,
may be found ready to raise our heads
at the coming near of our redemption,
the day of Jesus Christ. Amen.
Psalm 90
Prayer for life from God
Lord, you have been our dwelling place
in all generations.
Before the mountains were brought forth,
or ever you had formed the earth and the world,
from everlasting to everlasting you are God.
You turn us back to dust,
and say, "Turn back, you mortals."
For a thousand years in your sight
are like yesterday when it is past,
or like a watch in the night.
You sweep them away; they are like a dream,
like grass that is renewed in the morning;
in the morning it flourishes and is renewed;
in the evening it fades and withers.
For we are consumed by your anger;
by your wrath we are overwhelmed.
You have set our iniquities before you,
our secret sins in the light of your countenance.
For all our days pass away under your wrath;
our years come to an end like a sigh.
The days of our life are seventy years,
or perhaps eighty, if we are strong;
even then their span is only toil and trouble;
they are soon gone, and we fly away.
Who considers the power of your anger?
Your wrath is as great as the fear that is due you.
So teach us to count our days
that we may gain a wise heart.
Turn, O Lord! How long?
Have compassion on your servants!
Satisfy us in the morning with your steadfast love,
so that we may rejoice and be glad all our days.
Make us glad as many days as you have afflicted us,
and as many years as we have seen evil.
Let your work be manifest to your servants,
and your glorious power to their children.
Let the favor of the Lord our God be upon us,
and prosper for us the work of our hands—
O prosper the work of our hands!
2 Samuel 7:18-29
The flowering of David's line
Then King David went in and sat before the Lord, and said, "Who am I, O Lord God, and what is my house, that you have brought me thus far? And yet this was a small thing in your eyes, O Lord God; you have spoken also of your servant's house for a great while to come. May this be instruction for the people, O Lord God! And what more can David say to you? For you know your servant, O Lord God! Because of your promise, and according to your own heart, you have wrought all this greatness, so that your servant may know it. Therefore you are great, O Lord God; for there is no one like you, and there is no God besides you, according to all that we have heard with our ears. Who is like your people, like Israel? Is there another nation on earth whose God went to redeem it as a people, and to make a name for himself, doing great and awesome things for them, by driving out before his people nations and their gods? And you established your people Israel for yourself to be your people forever; and you, O Lord, became their God. And now, O Lord God, as for the word that you have spoken concerning your servant and concerning his house, confirm it forever; do as you have promised. Thus your name will be magnified forever in the saying, 'The Lord of hosts is God over Israel'; and the house of your servant David will be established before you. For you, O Lord of hosts, the God of Israel, have made this revelation to your servant, saying, 'I will build you a house'; therefore your servant has found courage to pray this prayer to you. And now, O Lord God, you are God, and your words are true, and you have promised this good thing to your servant; now therefore may it please you to bless the house of your servant, so that it may continue forever before you; for you, O Lord God, have spoken, and with your blessing shall the house of your servant be blessed forever."
Revelation 22:12-16
Jesus as the fulfillment of David's line
"See, I am coming soon; my reward is with me, to repay according to everyone's work. I am the Alpha and the Omega, the first and the last, the beginning and the end."
Blessed are those who wash their robes, so that they will have the right to the tree of life and may enter the city by the gates. Outside are the dogs and sorcerers and fornicators and murderers and idolaters, and everyone who loves and practices falsehood.
"It is I, Jesus, who sent my angel to you with this testimony for the churches. I am the root and the descendant of David, the bright morning star."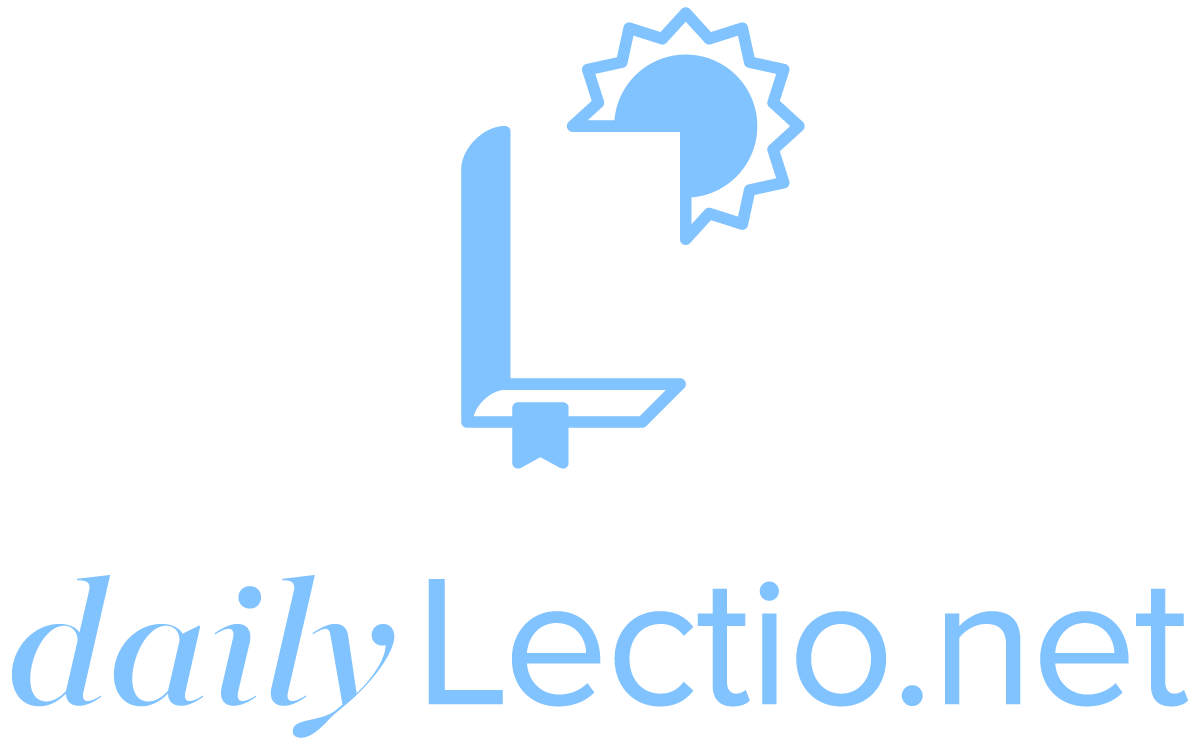 Download the DailyLectio App
Prayer reprinted from Revised Common Lectionary Prayers, © 2002 Consultation on Common Texts. Reproduced by permission.
Revised Common Lectionary Daily Readings copyright © 2005 Consultation on Common Texts admin. Augsburg Fortress. Reproduced by permission. No further reproduction allowed without the written permission of Augsburg Fortress.
New Revised Standard Version Bible, copyright © 1989 National Council of the Churches of Christ in the United States of America. Used by permission. All rights reserved.