Preparing for the First

Sunday of Advent

Year C
Daily Readings for Saturday
November 27, 2021

---
O God of all the prophets,
you herald the coming of the Son of Man
by wondrous signs in the heavens and on the earth.
Guard our hearts from despair so that we,
in the company of the faithful
and by the power of your Holy Spirit,
may be found ready to raise our heads
at the coming near of our redemption,
the day of Jesus Christ. Amen.
Psalm 25:1-10
To you I lift up my soul
To you, O Lord, I lift up my soul.
O my God, in you I trust;
do not let me be put to shame;
do not let my enemies exult over me.
Do not let those who wait for you be put to shame;
let them be ashamed who are wantonly treacherous.
Make me to know your ways, O Lord;
teach me your paths.
Lead me in your truth, and teach me,
for you are the God of my salvation;
for you I wait all day long.
Be mindful of your mercy, O Lord, and of your steadfast love,
for they have been from of old.
Do not remember the sins of my youth or my transgressions;
according to your steadfast love remember me,
for your goodness' sake, O Lord!
Good and upright is the Lord;
therefore he instructs sinners in the way.
He leads the humble in what is right,
and teaches the humble his way.
All the paths of the Lord are steadfast love and faithfulness,
for those who keep his covenant and his decrees.
Nehemiah 9:26-31
Remembering the deliverance from exile
"Nevertheless they were disobedient and rebelled against you and cast your law behind their backs and killed your prophets, who had warned them in order to turn them back to you, and they committed great blasphemies. Therefore you gave them into the hands of their enemies, who made them suffer. Then in the time of their suffering they cried out to you and you heard them from heaven, and according to your great mercies you gave them saviors who saved them from the hands of their enemies. But after they had rest, they again did evil before you, and you abandoned them to the hands of their enemies, so that they had dominion over them; yet when they turned and cried to you, you heard from heaven, and many times you rescued them according to your mercies. And you warned them in order to turn them back to your law. Yet they acted presumptuously and did not obey your commandments, but sinned against your ordinances, by the observance of which a person shall live. They turned a stubborn shoulder and stiffened their neck and would not obey. Many years you were patient with them, and warned them by your spirit through your prophets; yet they would not listen. Therefore you handed them over to the peoples of the lands. Nevertheless, in your great mercies you did not make an end of them or forsake them, for you are a gracious and merciful God."
Luke 21:20-24
A messianic warning
"When you see Jerusalem surrounded by armies, then know that its desolation has come near. Then those in Judea must flee to the mountains, and those inside the city must leave it, and those out in the country must not enter it; for these are days of vengeance, as a fulfillment of all that is written. Woe to those who are pregnant and to those who are nursing infants in those days! For there will be great distress on the earth and wrath against this people; they will fall by the edge of the sword and be taken away as captives among all nations; and Jerusalem will be trampled on by the Gentiles, until the times of the Gentiles are fulfilled."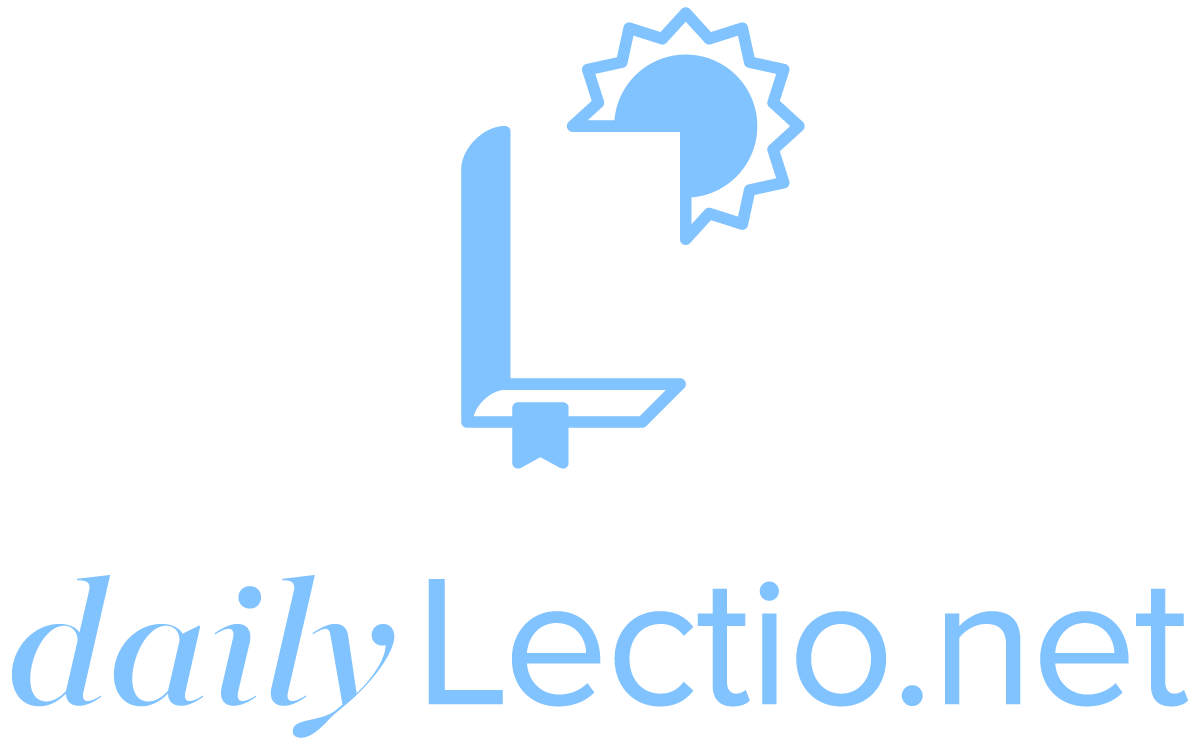 Download the DailyLectio App
Prayer reprinted from Revised Common Lectionary Prayers, © 2002 Consultation on Common Texts. Reproduced by permission.
Revised Common Lectionary Daily Readings copyright © 2005 Consultation on Common Texts admin. Augsburg Fortress. Reproduced by permission. No further reproduction allowed without the written permission of Augsburg Fortress.
New Revised Standard Version Bible, copyright © 1989 National Council of the Churches of Christ in the United States of America. Used by permission. All rights reserved.