Preparing for the Fourth

Sunday of Easter

Year B
Daily Readings for Thursday
April 22, 2021

---
Shepherd of all,
by laying down your life for your flock
you reveal your love for all.
Lead us from the place of death
to the place of abundant life,
that guided by your care for us,
we may rightly offer our lives
in love for you and our neighbors. Amen.
Psalm 23
God our shepherd
The Lord is my shepherd, I shall not want.
He makes me lie down in green pastures;
he leads me beside still waters;
he restores my soul.
He leads me in right paths
for his name's sake.
Even though I walk through the darkest valley,
I fear no evil;
for you are with me;
your rod and your staff—
they comfort me.
You prepare a table before me
in the presence of my enemies;
you anoint my head with oil;
my cup overflows.
Surely goodness and mercy shall follow me
all the days of my life,
and I shall dwell in the house of the Lord
my whole life long.
Genesis 30:25-43
Jacob the shepherd
When Rachel had borne Joseph, Jacob said to Laban, "Send me away, that I may go to my own home and country. Give me my wives and my children for whom I have served you, and let me go; for you know very well the service I have given you." But Laban said to him, "If you will allow me to say so, I have learned by divination that the Lord has blessed me because of you; name your wages, and I will give it." Jacob said to him, "You yourself know how I have served you, and how your cattle have fared with me. For you had little before I came, and it has increased abundantly; and the Lord has blessed you wherever I turned. But now when shall I provide for my own household also?" He said, "What shall I give you?" Jacob said, "You shall not give me anything; if you will do this for me, I will again feed your flock and keep it: let me pass through all your flock today, removing from it every speckled and spotted sheep and every black lamb, and the spotted and speckled among the goats; and such shall be my wages. So my honesty will answer for me later, when you come to look into my wages with you. Every one that is not speckled and spotted among the goats and black among the lambs, if found with me, shall be counted stolen." Laban said, "Good! Let it be as you have said." But that day Laban removed the male goats that were striped and spotted, and all the female goats that were speckled and spotted, every one that had white on it, and every lamb that was black, and put them in charge of his sons; and he set a distance of three days' journey between himself and Jacob, while Jacob was pasturing the rest of Laban's flock.
Then Jacob took fresh rods of poplar and almond and plane, and peeled white streaks in them, exposing the white of the rods. He set the rods that he had peeled in front of the flocks in the troughs, that is, the watering places, where the flocks came to drink. And since they bred when they came to drink, the flocks bred in front of the rods, and so the flocks produced young that were striped, speckled, and spotted. Jacob separated the lambs, and set the faces of the flocks toward the striped and the completely black animals in the flock of Laban; and he put his own droves apart, and did not put them with Laban's flock. Whenever the stronger of the flock were breeding, Jacob laid the rods in the troughs before the eyes of the flock, that they might breed among the rods, but for the feebler of the flock he did not lay them there; so the feebler were Laban's, and the stronger Jacob's. Thus the man grew exceedingly rich, and had large flocks, and male and female slaves, and camels and donkeys.
Acts 3:17-26
Peter preaches in Solomon's Portico
"And now, friends, I know that you acted in ignorance, as did also your rulers. In this way God fulfilled what he had foretold through all the prophets, that his Messiah would suffer. Repent therefore, and turn to God so that your sins may be wiped out, so that times of refreshing may come from the presence of the Lord, and that he may send the Messiah appointed for you, that is, Jesus, who must remain in heaven until the time of universal restoration that God announced long ago through his holy prophets. Moses said, 'The Lord your God will raise up for you from your own people a prophet like me. You must listen to whatever he tells you. And it will be that everyone who does not listen to that prophet will be utterly rooted out of the people.' And all the prophets, as many as have spoken, from Samuel and those after him, also predicted these days. You are the descendants of the prophets and of the covenant that God gave to your ancestors, saying to Abraham, 'And in your descendants all the families of the earth shall be blessed.' When God raised up his servant, he sent him first to you, to bless you by turning each of you from your wicked ways."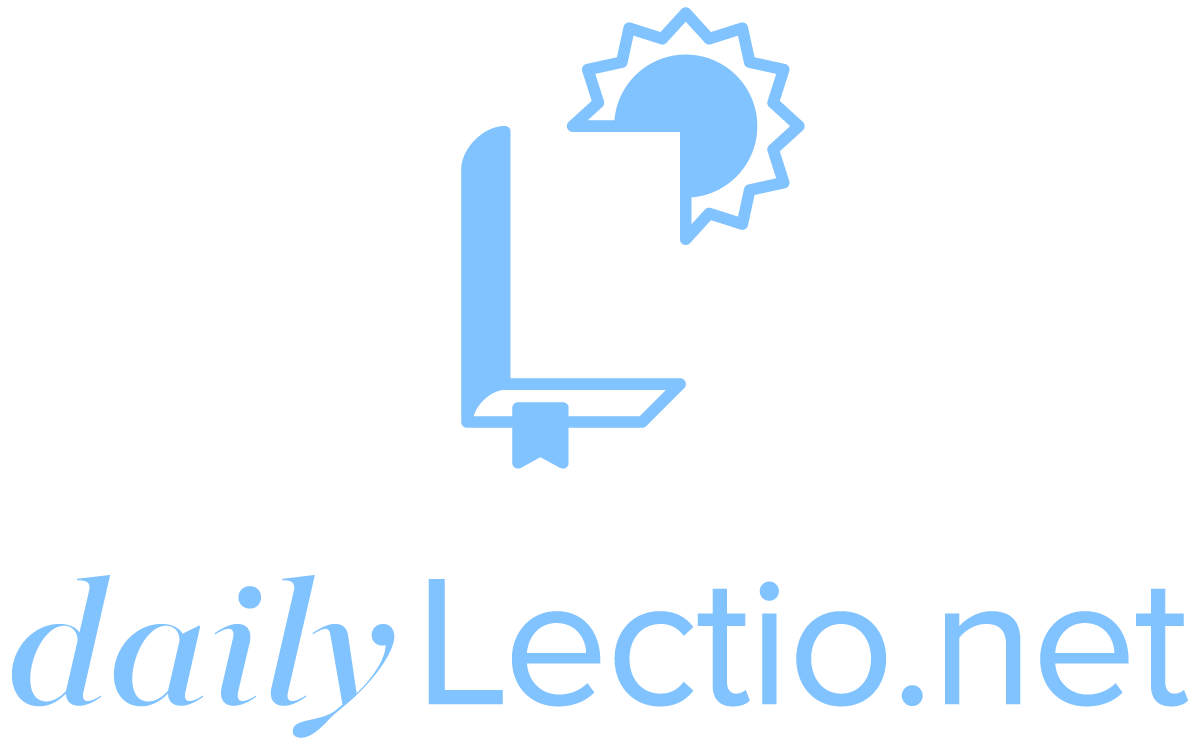 Download the DailyLectio App
Prayer reprinted from Revised Common Lectionary Prayers, © 2002 Consultation on Common Texts. Reproduced by permission.
Revised Common Lectionary Daily Readings copyright © 2005 Consultation on Common Texts admin. Augsburg Fortress. Reproduced by permission. No further reproduction allowed without the written permission of Augsburg Fortress.
New Revised Standard Version Bible, copyright © 1989 National Council of the Churches of Christ in the United States of America. Used by permission. All rights reserved.