Reflecting on the Fourth

Sunday in Lent

Year B
Daily Readings for Monday
March 15, 2021

---
Steadfast God,
you reach out to us in mercy
even when we rebel against your holy call
and prefer to walk in disobedience
rather than in the way of your divine truth.
Soften our hearts with the warmth of your love,
that we may know your Son alive within us,
redeeming us
and raising us up into your eternal presence. Amen.
Psalm 107:1-16
God gives food and light
O give thanks to the Lord, for he is good;
for his steadfast love endures forever.
Let the redeemed of the Lord say so,
those he redeemed from trouble
and gathered in from the lands,
from the east and from the west,
from the north and from the south.
Some wandered in desert wastes,
finding no way to an inhabited town;
hungry and thirsty,
their soul fainted within them.
Then they cried to the Lord in their trouble,
and he delivered them from their distress;
he led them by a straight way,
until they reached an inhabited town.
Let them thank the Lord for his steadfast love,
for his wonderful works to humankind.
For he satisfies the thirsty,
and the hungry he fills with good things.
Some sat in darkness and in gloom,
prisoners in misery and in irons,
for they had rebelled against the words of God,
and spurned the counsel of the Most High.
Their hearts were bowed down with hard labor;
they fell down, with no one to help.
Then they cried to the Lord in their trouble,
and he saved them from their distress;
he brought them out of darkness and gloom,
and broke their bonds asunder.
Let them thank the Lord for his steadfast love,
for his wonderful works to humankind.
For he shatters the doors of bronze,
and cuts in two the bars of iron.
Exodus 15:22-27
God gives the people water
Then Moses ordered Israel to set out from the Red Sea, and they went into the wilderness of Shur. They went three days in the wilderness and found no water. When they came to Marah, they could not drink the water of Marah because it was bitter. That is why it was called Marah. And the people complained against Moses, saying, "What shall we drink?" He cried out to the Lord; and the Lord showed him a piece of wood; he threw it into the water, and the water became sweet.
There the Lord made for them a statute and an ordinance and there he put them to the test. He said, "If you will listen carefully to the voice of the Lord your God, and do what is right in his sight, and give heed to his commandments and keep all his statutes, I will not bring upon you any of the diseases that I brought upon the Egyptians; for I am the Lord who heals you."
Then they came to Elim, where there were twelve springs of water and seventy palm trees; and they camped there by the water.
Hebrews 3:1-6
The faithfulness of Moses
Therefore, brothers and sisters, holy partners in a heavenly calling, consider that Jesus, the apostle and high priest of our confession, was faithful to the one who appointed him, just as Moses also "was faithful in all God's house." Yet Jesus is worthy of more glory than Moses, just as the builder of a house has more honor than the house itself. (For every house is built by someone, but the builder of all things is God.) Now Moses was faithful in all God's house as a servant, to testify to the things that would be spoken later. Christ, however, was faithful over God's house as a son, and we are his house if we hold firm the confidence and the pride that belong to hope.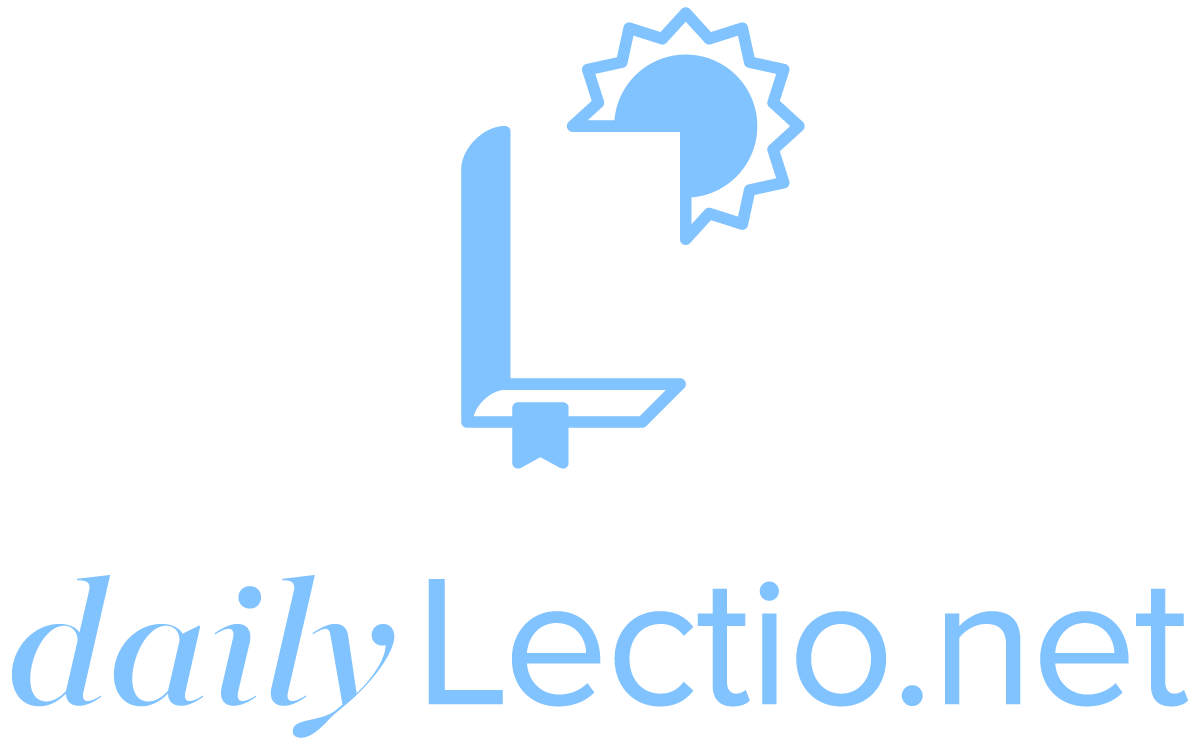 Download the DailyLectio App
Prayer reprinted from Revised Common Lectionary Prayers, © 2002 Consultation on Common Texts. Reproduced by permission.
Revised Common Lectionary Daily Readings copyright © 2005 Consultation on Common Texts admin. Augsburg Fortress. Reproduced by permission. No further reproduction allowed without the written permission of Augsburg Fortress.
New Revised Standard Version Bible, copyright © 1989 National Council of the Churches of Christ in the United States of America. Used by permission. All rights reserved.