Preparing for the Fourth

Sunday in Lent

Year B
Daily Readings for Friday
March 12, 2021

---
Steadfast God,
you reach out to us in mercy
even when we rebel against your holy call
and prefer to walk in disobedience
rather than in the way of your divine truth.
Soften our hearts with the warmth of your love,
that we may know your Son alive within us,
redeeming us
and raising us up into your eternal presence. Amen.
Psalm 107:1-3, 17-22
God delivers from distress
O give thanks to the Lord, for he is good;
for his steadfast love endures forever.
Let the redeemed of the Lord say so,
those he redeemed from trouble
and gathered in from the lands,
from the east and from the west,
from the north and from the south.
Some were sick through their sinful ways,
and because of their iniquities endured affliction;
they loathed any kind of food,
and they drew near to the gates of death.
Then they cried to the Lord in their trouble,
and he saved them from their distress;
he sent out his word and healed them,
and delivered them from destruction.
Let them thank the Lord for his steadfast love,
for his wonderful works to humankind.
And let them offer thanksgiving sacrifices,
and tell of his deeds with songs of joy.
Daniel 12:5-13
The people will be purified
Then I, Daniel, looked, and two others appeared, one standing on this bank of the stream and one on the other. One of them said to the man clothed in linen, who was upstream, "How long shall it be until the end of these wonders?" The man clothed in linen, who was upstream, raised his right hand and his left hand toward heaven. And I heard him swear by the one who lives forever that it would be for a time, two times, and half a time, and that when the shattering of the power of the holy people comes to an end, all these things would be accomplished. I heard but could not understand; so I said, "My lord, what shall be the outcome of these things?" He said, "Go your way, Daniel, for the words are to remain secret and sealed until the time of the end. Many shall be purified, cleansed, and refined, but the wicked shall continue to act wickedly. None of the wicked shall understand, but those who are wise shall understand. From the time that the regular burnt offering is taken away and the abomination that desolates is set up, there shall be one thousand two hundred ninety days. Happy are those who persevere and attain the thousand three hundred thirty-five days. But you, go your way, and rest; you shall rise for your reward at the end of the days."
Ephesians 1:7-14
We live to the praise of God′s glory
In him we have redemption through his blood, the forgiveness of our trespasses, according to the riches of his grace that he lavished on us. With all wisdom and insight he has made known to us the mystery of his will, according to his good pleasure that he set forth in Christ, as a plan for the fullness of time, to gather up all things in him, things in heaven and things on earth. In Christ we have also obtained an inheritance, having been destined according to the purpose of him who accomplishes all things according to his counsel and will, so that we, who were the first to set our hope on Christ, might live for the praise of his glory. In him you also, when you had heard the word of truth, the gospel of your salvation, and had believed in him, were marked with the seal of the promised Holy Spirit; this is the pledge of our inheritance toward redemption as God's own people, to the praise of his glory.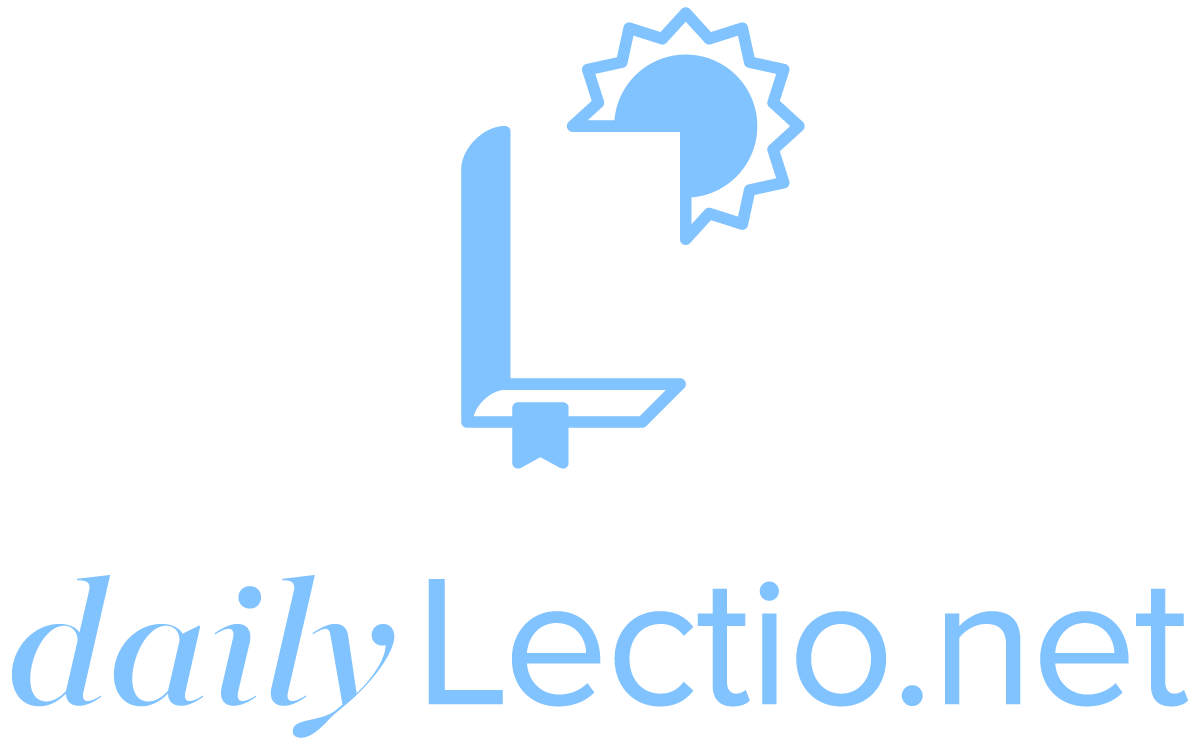 Download the DailyLectio App
Prayer reprinted from Revised Common Lectionary Prayers, © 2002 Consultation on Common Texts. Reproduced by permission.
Revised Common Lectionary Daily Readings copyright © 2005 Consultation on Common Texts admin. Augsburg Fortress. Reproduced by permission. No further reproduction allowed without the written permission of Augsburg Fortress.
New Revised Standard Version Bible, copyright © 1989 National Council of the Churches of Christ in the United States of America. Used by permission. All rights reserved.