Preparing for the First

Sunday in Lent

Year B
Daily Readings for Saturday
February 20, 2021

---
God of our salvation,
your bow in the clouds
proclaims your covenant with every living creature.
Teach us your paths and lead us in your truth,
that by your Holy Spirit,
we may remember our baptismal vows
and be keepers of your trust with earth and its inhabitants. Amen.
Psalm 25:1-10
Your paths are love and faithfulness
To you, O Lord, I lift up my soul.
O my God, in you I trust;
do not let me be put to shame;
do not let my enemies exult over me.
Do not let those who wait for you be put to shame;
let them be ashamed who are wantonly treacherous.
Make me to know your ways, O Lord;
teach me your paths.
Lead me in your truth, and teach me,
for you are the God of my salvation;
for you I wait all day long.
Be mindful of your mercy, O Lord, and of your steadfast love,
for they have been from of old.
Do not remember the sins of my youth or my transgressions;
according to your steadfast love remember me,
for your goodness' sake, O Lord!
Good and upright is the Lord;
therefore he instructs sinners in the way.
He leads the humble in what is right,
and teaches the humble his way.
All the paths of the Lord are steadfast love and faithfulness,
for those who keep his covenant and his decrees.
Psalm 32
God forgives sin
Happy are those whose transgression is forgiven,
whose sin is covered.
Happy are those to whom the Lord imputes no iniquity,
and in whose spirit there is no deceit.
While I kept silence, my body wasted away
through my groaning all day long.
For day and night your hand was heavy upon me;
my strength was dried up as by the heat of summer. Selah
Then I acknowledged my sin to you,
and I did not hide my iniquity;
I said, "I will confess my transgressions to the Lord,"
and you forgave the guilt of my sin. Selah
Therefore let all who are faithful
offer prayer to you;
at a time of distress, the rush of mighty waters
shall not reach them.
You are a hiding place for me;
you preserve me from trouble;
you surround me with glad cries of deliverance. Selah
I will instruct you and teach you the way you should go;
I will counsel you with my eye upon you.
Do not be like a horse or a mule, without understanding,
whose temper must be curbed with bit and bridle,
else it will not stay near you.
Many are the torments of the wicked,
but steadfast love surrounds those who trust in the Lord.
Be glad in the Lord and rejoice, O righteous,
and shout for joy, all you upright in heart.
Matthew 9:2-13
Jesus forgives sin and calls sinners to service
And just then some people were carrying a paralyzed man lying on a bed. When Jesus saw their faith, he said to the paralytic, "Take heart, son; your sins are forgiven." Then some of the scribes said to themselves, "This man is blaspheming." But Jesus, perceiving their thoughts, said, "Why do you think evil in your hearts? For which is easier, to say, 'Your sins are forgiven,' or to say, 'Stand up and walk'? But so that you may know that the Son of Man has authority on earth to forgive sins"—he then said to the paralytic—"Stand up, take your bed and go to your home." And he stood up and went to his home. When the crowds saw it, they were filled with awe, and they glorified God, who had given such authority to human beings.
As Jesus was walking along, he saw a man called Matthew sitting at the tax booth; and he said to him, "Follow me." And he got up and followed him.
And as he sat at dinner in the house, many tax collectors and sinners came and were sitting with him and his disciples. When the Pharisees saw this, they said to his disciples, "Why does your teacher eat with tax collectors and sinners?" But when he heard this, he said, "Those who are well have no need of a physician, but those who are sick. Go and learn what this means, 'I desire mercy, not sacrifice.' For I have come to call not the righteous but sinners."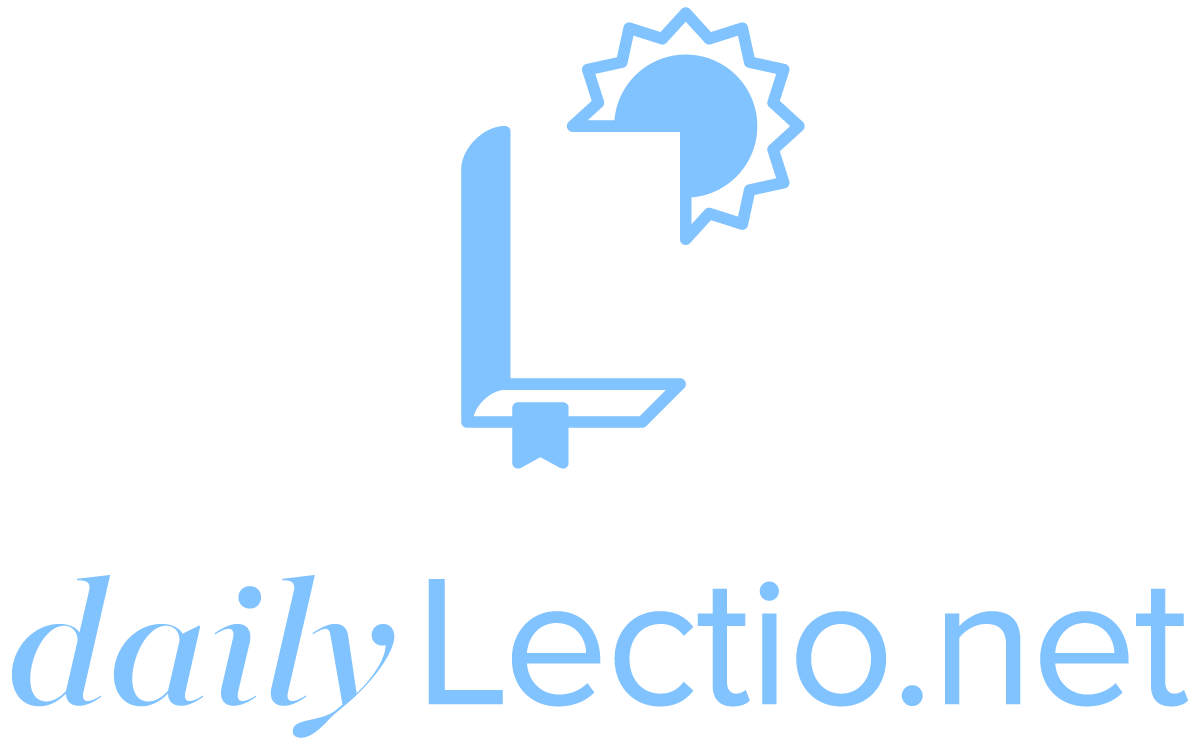 Download the DailyLectio App
Prayer reprinted from Revised Common Lectionary Prayers, © 2002 Consultation on Common Texts. Reproduced by permission.
Revised Common Lectionary Daily Readings copyright © 2005 Consultation on Common Texts admin. Augsburg Fortress. Reproduced by permission. No further reproduction allowed without the written permission of Augsburg Fortress.
New Revised Standard Version Bible, copyright © 1989 National Council of the Churches of Christ in the United States of America. Used by permission. All rights reserved.