Preparing for the Fourth

Sunday after the Epiphany

Year B
Daily Readings for Friday
January 29, 2021

---
Holy and awesome God,
your Son's authority is found in integrity and living truth,
not the assertion of power over others.
Open our imaginations to new dimensions of your love,
and heal us of all that severs us from you and one another,
that we may grow into the vision you unfold before us. Amen.
Psalm 111
The beginning of wisdom
Praise the Lord!
I will give thanks to the Lord with my whole heart,
in the company of the upright, in the congregation.
Great are the works of the Lord,
studied by all who delight in them.
Full of honor and majesty is his work,
and his righteousness endures forever.
He has gained renown by his wonderful deeds;
the Lord is gracious and merciful.
He provides food for those who fear him;
he is ever mindful of his covenant.
He has shown his people the power of his works,
in giving them the heritage of the nations.
The works of his hands are faithful and just;
all his precepts are trustworthy.
They are established forever and ever,
to be performed with faithfulness and uprightness.
He sent redemption to his people;
he has commanded his covenant forever.
Holy and awesome is his name.
The fear of the Lord is the beginning of wisdom;
all those who practice it have a good understanding.
His praise endures forever.
Deuteronomy 12:28-32
Warnings against idolatry
Be careful to obey all these words that I command you today, so that it may go well with you and with your children after you forever, because you will be doing what is good and right in the sight of the Lord your God.
When the Lord your God has cut off before you the nations whom you are about to enter to dispossess them, when you have dispossessed them and live in their land, take care that you are not snared into imitating them, after they have been destroyed before you: do not inquire concerning their gods, saying, "How did these nations worship their gods? I also want to do the same." You must not do the same for the Lord your God, because every abhorrent thing that the Lord hates they have done for their gods. They would even burn their sons and their daughters in the fire to their gods. You must diligently observe everything that I command you; do not add to it or take anything from it.
Revelation 2:12-17
Idolatrous behavior is condemned
"And to the angel of the church in Pergamum write: These are the words of him who has the sharp two-edged sword:
"I know where you are living, where Satan's throne is. Yet you are holding fast to my name, and you did not deny your faith in me even in the days of Antipas my witness, my faithful one, who was killed among you, where Satan lives. But I have a few things against you: you have some there who hold to the teaching of Balaam, who taught Balak to put a stumbling block before the people of Israel, so that they would eat food sacrificed to idols and practice fornication. So you also have some who hold to the teaching of the Nicolaitans. Repent then. If not, I will come to you soon and make war against them with the sword of my mouth. Let anyone who has an ear listen to what the Spirit is saying to the churches. To everyone who conquers I will give some of the hidden manna, and I will give a white stone, and on the white stone is written a new name that no one knows except the one who receives it."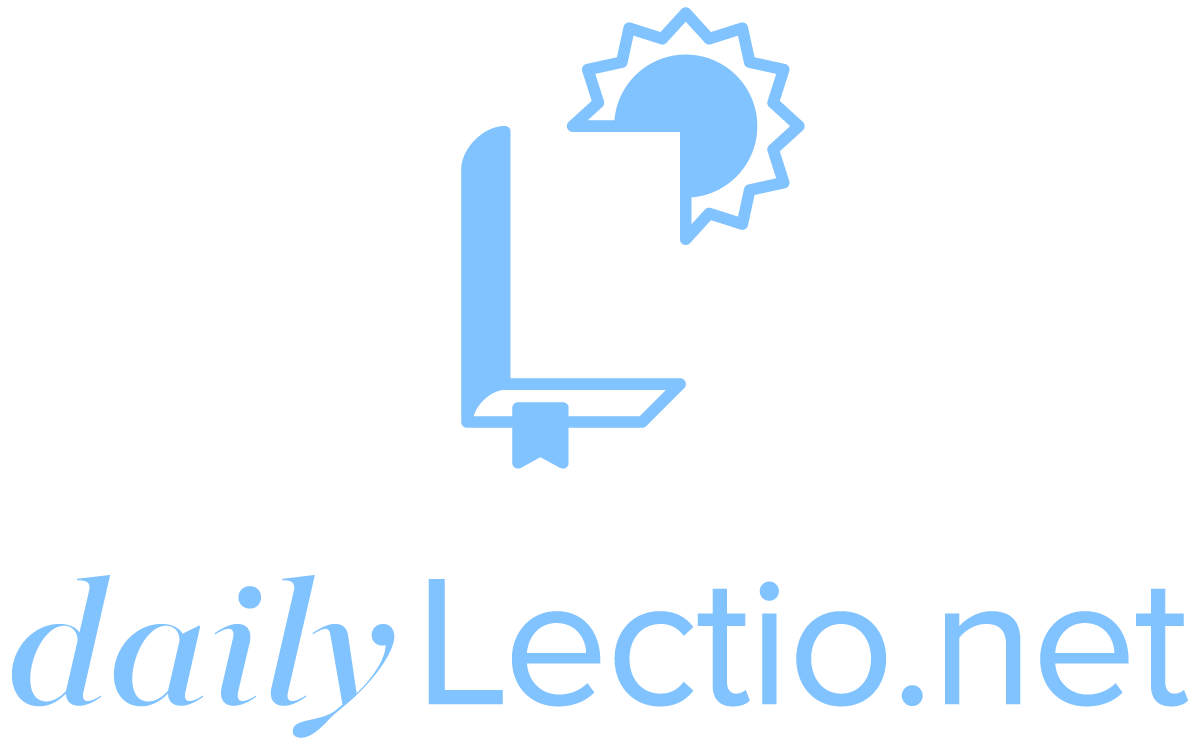 Download the DailyLectio App
Prayer reprinted from Revised Common Lectionary Prayers, © 2002 Consultation on Common Texts. Reproduced by permission.
Revised Common Lectionary Daily Readings copyright © 2005 Consultation on Common Texts admin. Augsburg Fortress. Reproduced by permission. No further reproduction allowed without the written permission of Augsburg Fortress.
New Revised Standard Version Bible, copyright © 1989 National Council of the Churches of Christ in the United States of America. Used by permission. All rights reserved.