Preparing for the Fourth

Sunday in Lent

Year A
Daily Readings for Saturday
March 21, 2020

---
Discerner of hearts,
you look beneath our outward appearance
and see your image in each of us.
Banish in us the blindness
that prevents us from recognizing truth,
so we may see the world through your eyes
and with the compassion of Jesus Christ who redeems us. Amen.
Psalm 23
My head anointed with oil
The Lord is my shepherd, I shall not want.
He makes me lie down in green pastures;
he leads me beside still waters;
he restores my soul.
He leads me in right paths
for his name's sake.
Even though I walk through the darkest valley,
I fear no evil;
for you are with me;
your rod and your staff—
they comfort me.
You prepare a table before me
in the presence of my enemies;
you anoint my head with oil;
my cup overflows.
Surely goodness and mercy shall follow me
all the days of my life,
and I shall dwell in the house of the Lord
my whole life long.
1 Samuel 15:32-34
Samuel grieves over Saul
Then Samuel said, "Bring Agag king of the Amalekites here to me." And Agag came to him haltingly. Agag said, "Surely this is the bitterness of death." But Samuel said,
"As your sword has made women childless,
so your mother shall be childless among women."
And Samuel hewed Agag in pieces before the Lord in Gilgal.
Then Samuel went to Ramah; and Saul went up to his house in Gibeah of Saul.
John 1:1-9
Christ comes with light and life
In the beginning was the Word, and the Word was with God, and the Word was God. He was in the beginning with God. All things came into being through him, and without him not one thing came into being. What has come into being in him was life, and the life was the light of all people. The light shines in the darkness, and the darkness did not overcome it.
There was a man sent from God, whose name was John. He came as a witness to testify to the light, so that all might believe through him. He himself was not the light, but he came to testify to the light. The true light, which enlightens everyone, was coming into the world.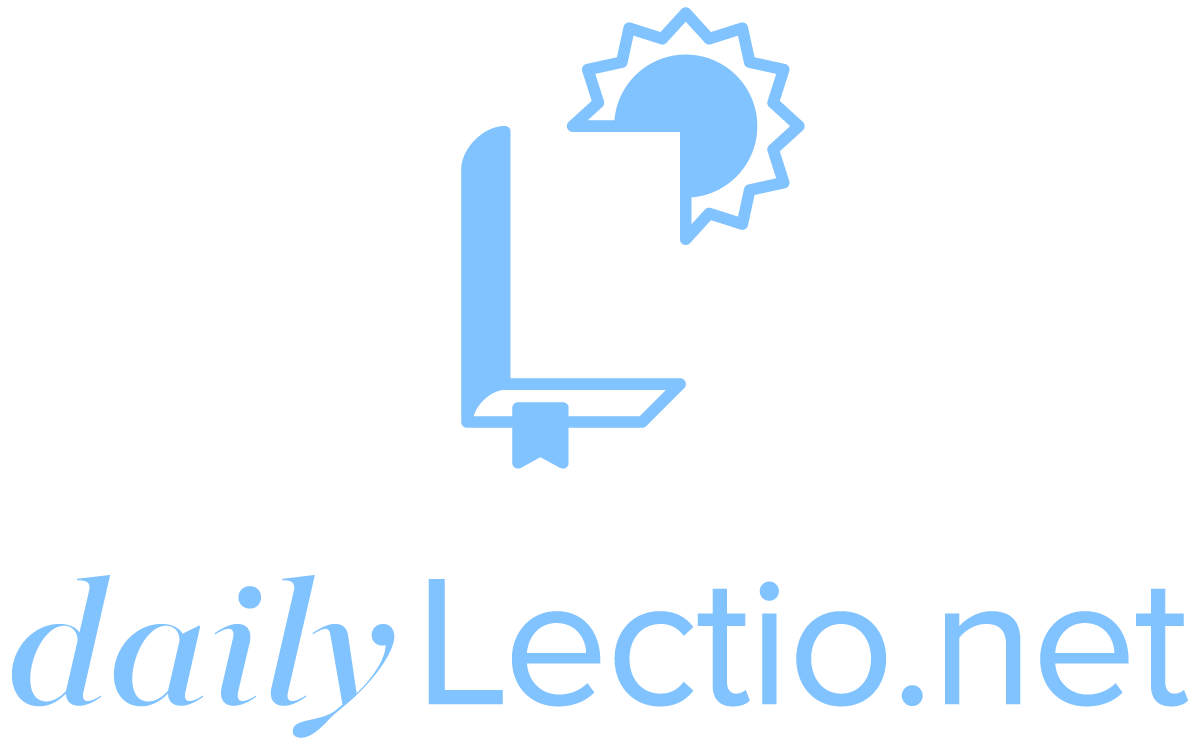 Download the DailyLectio App
Prayer reprinted from Revised Common Lectionary Prayers, © 2002 Consultation on Common Texts. Reproduced by permission.
Revised Common Lectionary Daily Readings copyright © 2005 Consultation on Common Texts admin. Augsburg Fortress. Reproduced by permission. No further reproduction allowed without the written permission of Augsburg Fortress.
New Revised Standard Version Bible, copyright © 1989 National Council of the Churches of Christ in the United States of America. Used by permission. All rights reserved.